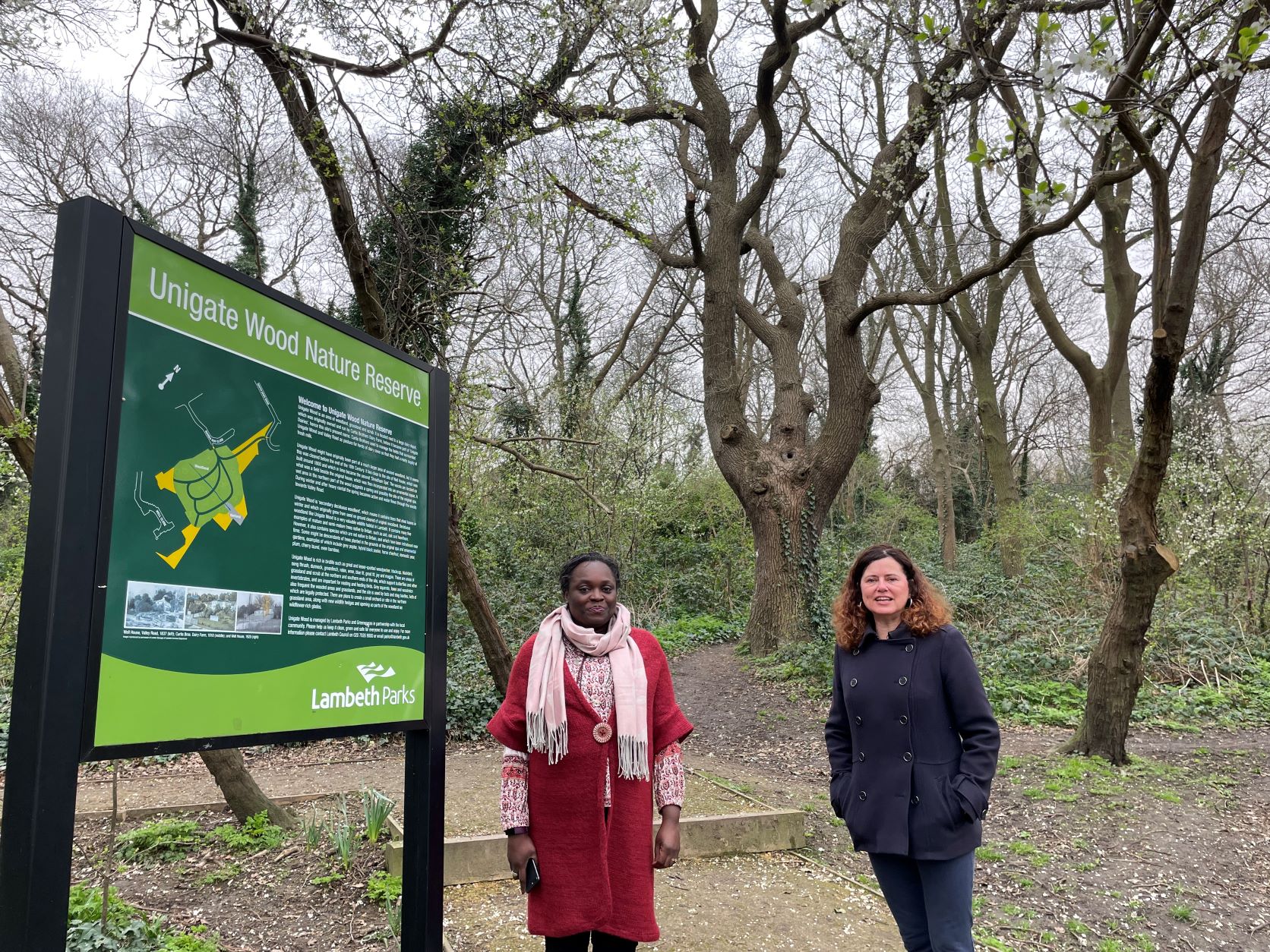 The two new nature reserves will be in Streatham at Eardley Road Sidings and Unigate Wood, and add to the one already in existence on Streatham Common. The council is planning to declare more Local Nature Reserves in the coming years to complement the borough's 78 parks and open spaces.
Declaring a site as a Local Nature Reserve provides extra protection that they will be preserved into the future, and factors that are considered when they are chosen include their value as habitat for local wildlife and potential to improve local biodiversity. It also gives valuable extra recognition to the sites.
Cllr Claire Holland, Lambeth Council's Leader, said: "The vision for Lambeth that we set out in our recently published Climate Action Plan is of a borough where green spaces are celebrated, the air is clean, and our wildlife is thriving, and crucially, where all residents live within walking distance of a high-quality green space to support their mental and physical well-being.
"This declaration of two new Local Nature Reserves for Eardley Road Sidings and Unigate Wood is a demonstration of how seriously we take ensuring that our borough has easily accessible locations of high biodiversity and environmental quality for our communities to enjoy.
"In the face of an ecological crisis and in a borough where 60 percent of our households are living in flats without access to private outdoor space, it is crucial we protect and enhance existing spaces and this declaration will do just that."
This council declaration is being made via powers in the National Parks and Access to the Countryside Act of 1949 to designate Local Nature Reserves at sites the authority owns or leases, and which are managed to improve wildlife and people's access to nature.
Eardley Road Sidings and Unigate Wood are already designated and managed as Sites of Importance for Nature Conservation by the council under the Lambeth Local Plan 2021. The latest move adds another layer of recognition and protection removing any risk of the sites being threatened by inappropriate development. It also requires that their biodiversity is actively managed in order to protect it.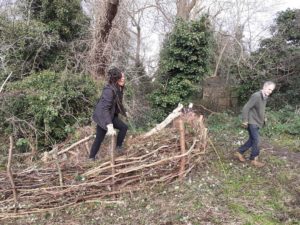 Local residents have contributed to making the green spaces thrive, including the Friends of Unigate Wood and local residents who have worked together clearing dead wood in a way that encourages new growth, and the council has also secured developer contributions to help pay for paths and fencing.
To find out more about Local Nature Reserves, including our new ones, as well as the existing one on Streatham Common, and how you can help Lambeth Council to protect and improve the borough's biodiversity for everyone contact Lambeth Parks on 020 7926 9000 or at parks@lambeth.gov.uk
For general information about Lambeth's Parks (including a map) visit the Council's information pages. To read the borough's Climate Action Plan visit lambeth.gov.uk