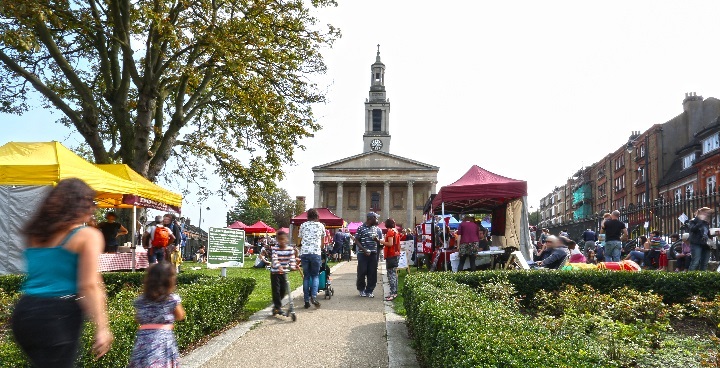 Norwood is an essential part of the future of Lambeth. We all believe the changes that happen here should benefit local residents, businesses and visitors. That's why we asked people in Norwood "What are your priorities to improve the area as a place to live, work, visit and enjoy for years to come?" We've collected all the feedback from local communities and published them as the Norwood Co-operative Local Investment Plan (CLIP).
What is the Plan (CLIP) for?
The Norwood CLIP covers Gipsy Hill, Knight's Hill and Thurlow Park wards, and sets out the community's priorities for how the council should spend developers' contribution in the local area.
What does the Plan say?
The collected surveys show that your local community's highest priorities are:
streetscape
public transport improvements,
youth and community projects
greening projects
support to jobs and training.
When will the plan happen?
Subject to project approvals and funding availability, priorities will be delivered over five years, from January 2018 to December 2022. Some of the priorities for Norwood will happen as part of borough-wide improvement programmes.
Who pays for these improvements?
The Plan is based on investing income (as and when it becomes available) from new building developments, and on leveraging additional funding for delivering local projects. It will also be used by the council and local groups to raise further money for their area, via crowd-funding initiatives for example.
How did Norwood's residents and businesses get their ideas heard?
Between November 2016 and February 2017, people who live, work and visit the area were asked their views about priorities and projects through an online Lambeth Council survey and in face-to-face interviews in streets and on estates. The outcomes of the Residents' Survey and other recent local consultations, such as the "West Norwood and Tulse Hill Manual for Delivery" Commonplace survey, and the StreetWorks co-design workshops, were also taken into consideration.
Where can I see the Plan?
Read the Plan for Gipsy Hill, Knight's Hill and Thurlow Park wards (or download a copy) from the modern.gov website.
---
For more information
The Council produces a mid-year and an end-of-year report on year on planning obligation activity (Section 106). The reports since 2005/06 can be found on the council's information about planning pages
For more information about Lambeth's CLIPS across the borough, email clips@lambeth.gov.uk