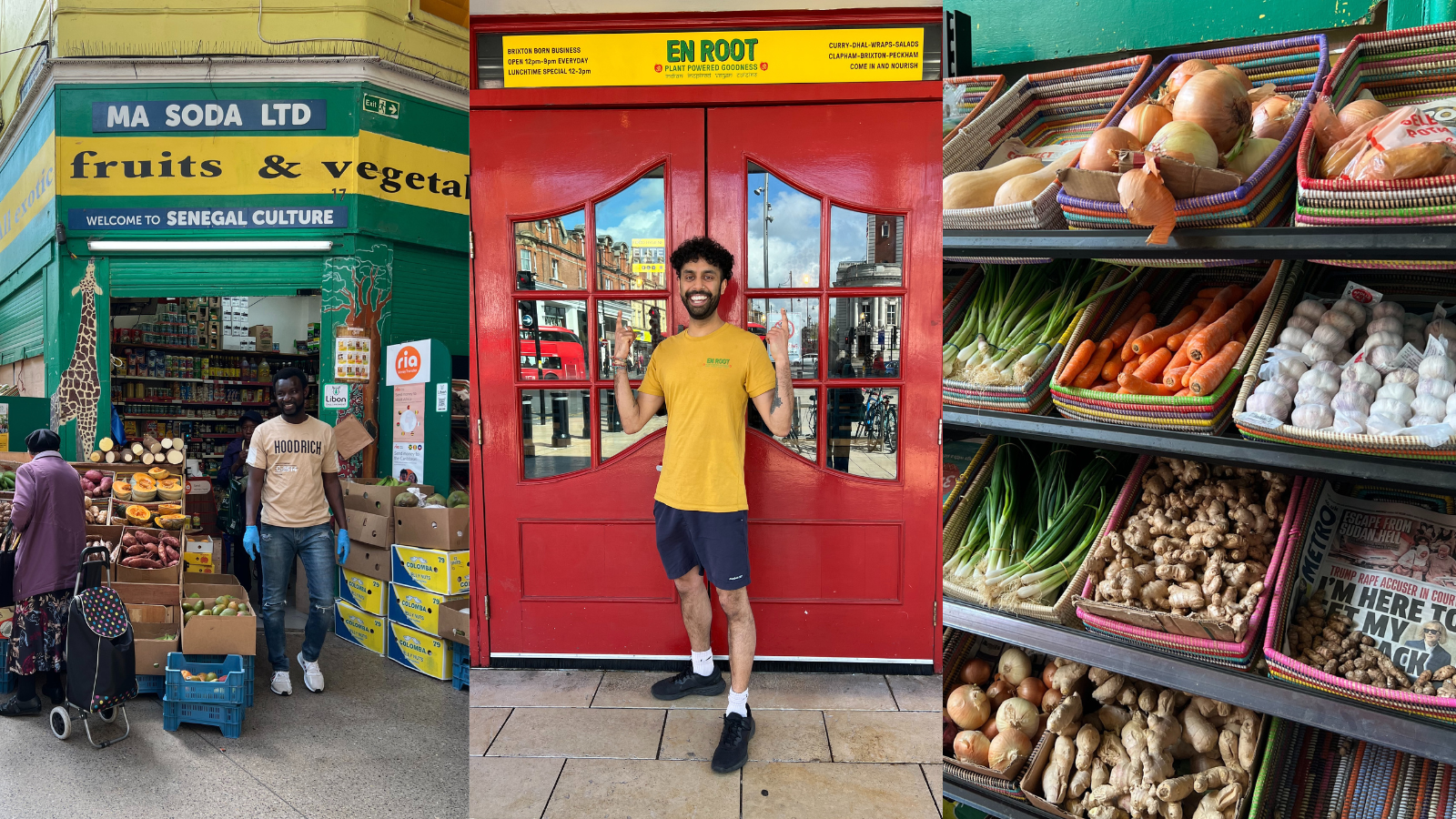 This year's National Vegetarian Week highlights the 'Make Your Meals Better by Miles' campaign to show how meat and dairy production contributes to significantly more greenhouse gas emissions and biodiversity damage than plant-based products.
A study by the University of Leeds in 2021 found meat was responsible for 65% of emissions released from all food and drink consumption in Lambeth. Fruit, vegetable and grain, starch and bakery products are responsible for only 12.7% of Lambeth food and drink emissions.
 The council is supporting National Vegetarian Week and is offering support to residents, businesses, and community groups who want to try a more plant-based diet:
Tell us how many days you plan to eat veggie during National Vegetarian Week and receive a free digital recipe book: https://www.nationalvegetarianweek.org/sign-up/
Try the recipes developed by famous chefs here
Check out the tips for eating veggie for the first time here
Spread the word on social media by sharing your favourite local veggie meals and market stalls, tag @lambeth_council and @vegsocuk using the hashtag #NationalVegetarianWeek
 Lambeth's Climate Action Plan sets a framework for action for the Council and partners to become "net-zero ready" by 2030.
The plan sets goals and targets across 5 climate and nature action areas including "Food, Waste and Consumption" and a commitment to "encourage more plant-based meals".
The Council is also supporting the Eat Like a Londoner campaign, working with London boroughs to share content to support busy Londoners to try more vegetarian meals to save money and help the planet.
Cllr Rezina Chowdhury, cabinet member for Sustainable Lambeth and Clean Air, said: "I am pleased we are supporting National Vegetarian Week and offering support to local people who want to try and cut down how much meat they eat.
"We're encouraging residents to eat local by visiting their restaurants, cafes and markets to enjoy getting creative with vegetarian cooking and celebrating our rich diversity of world cuisines and flavours.
"This year the campaign highlights the impact of the meat industry on producing carbon emissions that contribute towards the climate crisis. Reducing carbon emissions is a key priority for the council with and I am delighted we are lending our voice to such an important campaign."
 Louise Goodwin, Campaign Manager for National Vegetarian Week said: "The campaign aims to engage everyone, whether you simply want to try a veggie option for just one meal or go full-on plant-based for the week.
"It's very easy to sign up and check out all the fantastic carbon calculated recipes which show the difference you can make through the food you choose to put on your plate.
"The key is to have a go. We're convinced that once people find they can swap out meat for great tasting veggie and plant-based alternatives, they'll find that helping the climate is easy, fun, and very tasty."