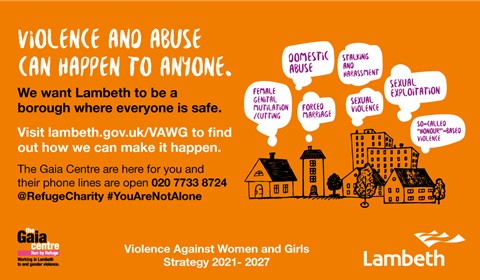 Lambeth will also be lighting up the Town Hall in Brixton orange on the day after dark in support of the End Violence against Women campaign.
Come and hear from local expert speakers and partnership organisations about the current actions being taken to tackle VAWG in Lambeth and our plans to make our Strategy commitments a reality.
We want to hear from our local communities about how we can all contribute to collective solutions to tackling VAWG.
Tackling Violence and Against Women and Girls in Lambeth
Thursday 25th November 2021. 6 – 7:45pm
To attend this event book here
If you have any questions regarding this event please email VAWGevents@lambeth.gov.uk.