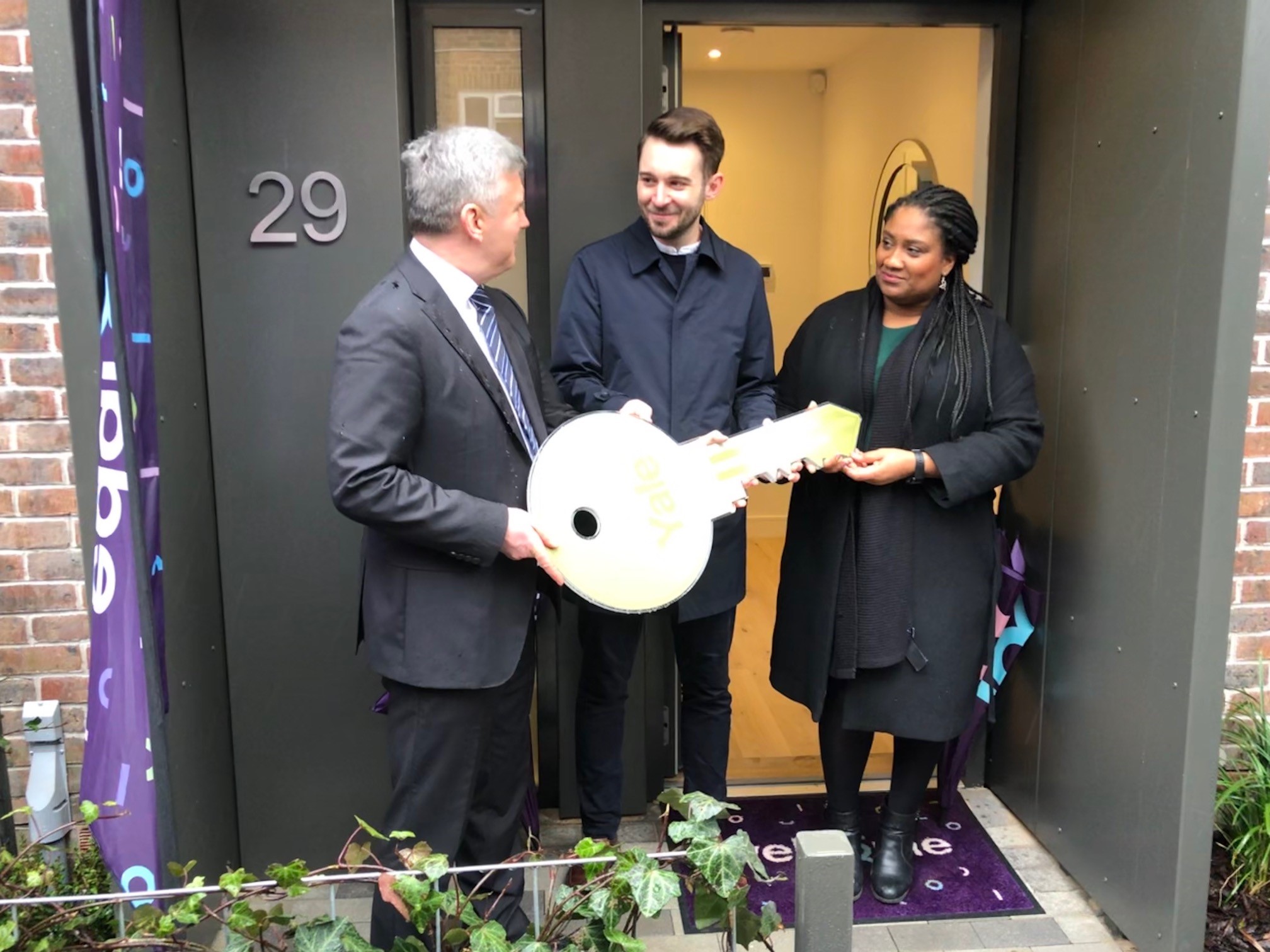 The Hillside Gardens development in Streatham Hill features four new and high quality homes that will be rented to people on the council's housing waiting list.
The Hillside Gardens development – which is situated at the rear of existing council owned properties on the Hillside Gardens Estate – was previously occupied by a derelict garage block but now adds four new homes to Lambeth council's housing stock which will be rented at council level rents.
The project was delivered as a pilot scheme for EDAROTH's MetroHome housing product which is built using the latest off-site manufacturing techniques before being assembled on-site.
This approach delivers new homes at speed, volume and at a significantly reduced cost compared to traditional new builds, and could also unlocks brownfield sites and underutilised land with constrained access.
Cllr Matthew Bennett, Cabinet Member for Planning, Investment and New Homes, said: "Lambeth council is committed to delivering a new generation of social housing in the borough, to tackle Lambeth's housing crisis and support the thousands of families on our waiting list.
"I'm delighted to see the completion of this latest project which contributes to meeting that goal. The Hillside Gardens development demonstrates how despite restrictions in funding, restrictions on council borrowing and challenges in the development market the council is finding ways of provide much needed new family homes at council level rents."
EDAROTH is a subsidiary of design, engineering and project management consultancy Atkins.
Mark Powell, EDAROTH Managing Director, said: "Social housing is a long-standing national problem which will not be solved without innovation and positive disruption.
"As such, the Hillside Gardens development represents an early milestone for EDAROTH as we look to work in partnership with public sector clients across the UK to unlock the latent social and economic value of under-utilised land."
In addition to the four new units in Hillside Gardens, Lambeth Council has directly completed nine new homes at Akerman Road. The council has also used its land in partnership with developers to deliver additional council homes across the borough, including 70 at Lollard Street, eight at Vauxhall City Farm and dozens more as part of the Your New Town Hall scheme in Brixton.
Across the borough, over 300 new council homes have been built since 2014 and the council has an ambitious pipeline of 1,000 new homes (including homes built, in construction or planned). This includes at Somerleyton Road, Brixton, Olive Morris House, Brixton, on a range of small sites across the borough and on six estate regeneration schemes.