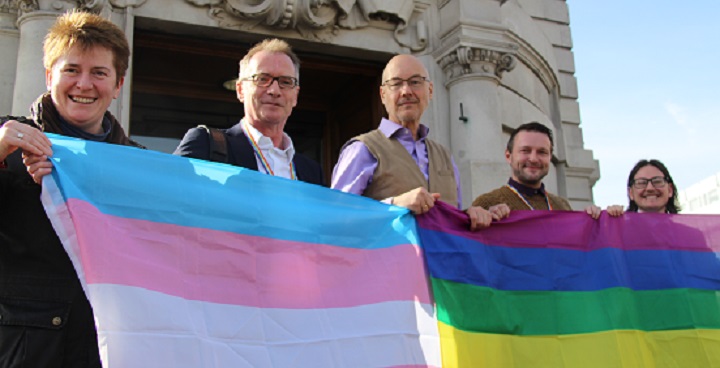 The LGBT Foundation (a national charity) will work with Lambeth GPs and pharmacies from April this year to introduce the Pride in Practice programme across Lambeth, funded by the Government Equalities Office. Pride in Practice strengthens and develops Primary Care Services' relationship with lesbian, gay, bisexual and trans (LGBT) patients within the local community.
Reducing health inequalities
It's excellent news for Lambeth as it will make a real difference to reducing health inequalities for LGBT people. We know that:
1 in 5 LGB patients report that their sexual orientation is a factor in delaying asking for help
1 in 4 LGB people are not out to health professionals.
LGB patients are twice as likely to report 'no trust or confidence' in their GP.
3 in 4 trans people have been called the wrong name or pronoun by a health professional
Over half of trans people feel they need to pretend to be non-trans with  health professionals
If LGBT people have experienced discrimination, their fear of further discrimination will often prevent them from speaking out.
 Equal service
As Dr Raj Mitra, the CCG's equalities lead explained: "LGBT people need to feel they can be open and trusting with their GP, and that their GP has the knowledge and understanding to properly support them, otherwise how can we provide a service that meets their needs?"
Support package
Endorsed by The Royal College of GP's, Pride in Practice is a support package that enables health professionals to effectively and confidently meet the needs of LGBT patients, and the requirements of the Clinical Commissioning Group (CCG), the Care Quality Commission and other bodies.
Accreditation
Two account managers employed by the charity will work to support Lambeth GPs and some pharmacies to get accredited as Pride in Practice providers. Elsewhere in the UK, the LGBT Foundation found providers happy to get involved because of the benefits for patients and the recognised accreditation.  Lambeth CCG will work with Public Health colleagues in the council to promote this opportunity in Lambeth.
For more information
For more information about Pride in Practice see the LGBT Foundation's information pages