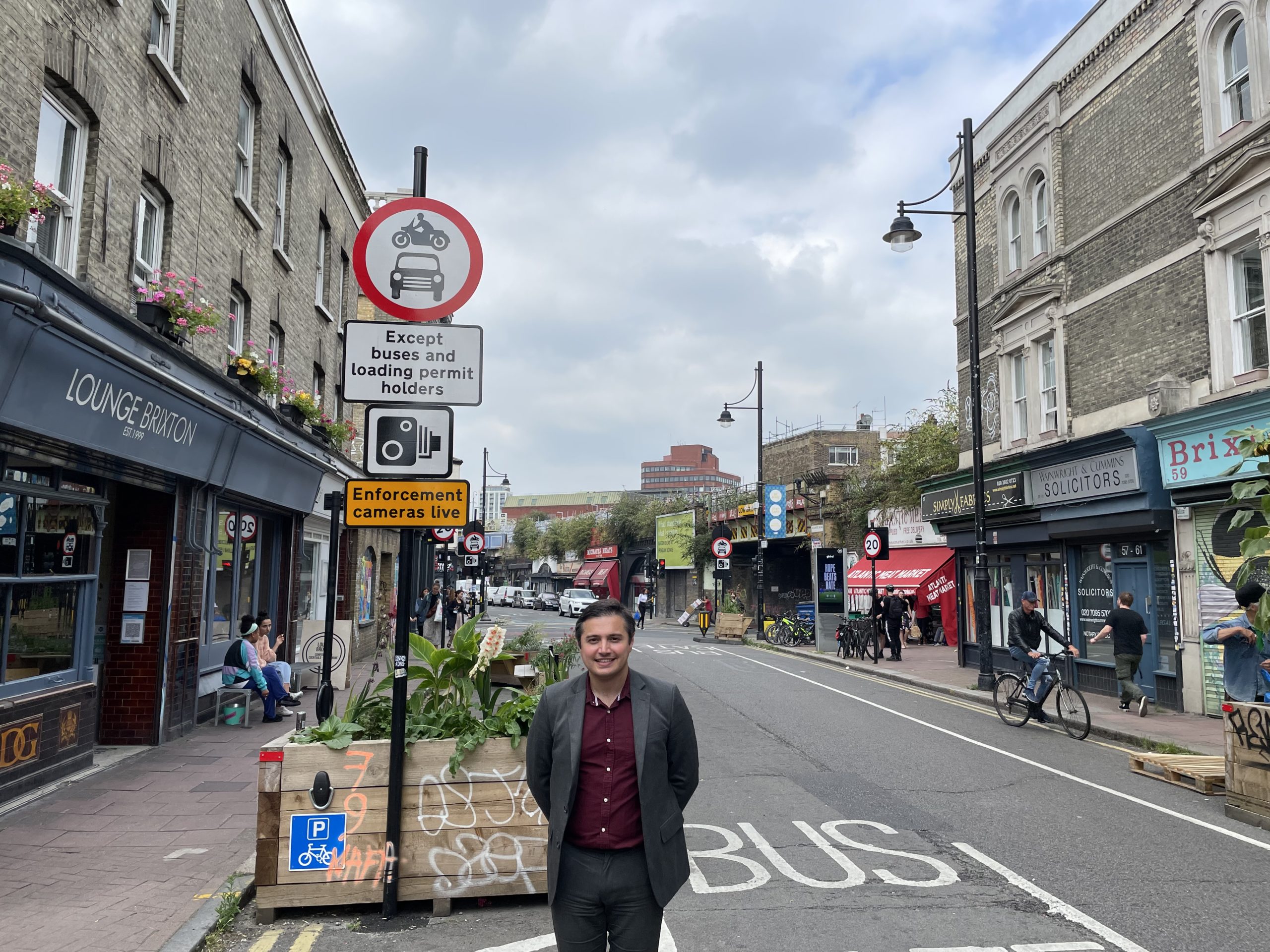 Substantial improvements to the areas are also proposed, including sustainable drainage to combat flooding and green areas along the routes as part of Lambeth Council's response to the climate crisis.
Both schemes were introduced as temporary measures at the start of the pandemic to reduce through traffic, lower vehicle speeds and reduce road danger at the same time as improving air quality and enabling more walking and cycling.
The council analysed data collected from in and around both LTNs before holding a public consultation in September. There were 2,928 responses to the Railton consultation and 3,395 to the Oval to Stockwell Consultation. The data found 55 per cent of respondents thought the Oval to Stockwell LTN was a positive change, while 54 per cent felt the Railton LTN was a positive change.
The proposals will now be subject to the council's decision-making procedures ahead of potentially being adopted on December 30.
The consultation asked the public to suggest improvements to each area with the most popular choices involving more trees and greenery, cycle, e-scooter and cargo bike storage, separate cycle lanes on the Oval to Stockwell LTN and improved road surfaces in the Railton LTN.
Cllr Danny Adilypour, joint Cabinet Member for Sustainable Transport, Environment and Clean Air, said: "Since both LTNs were introduced we have been closely monitoring the data and speaking to residents and businesses to design streets that work for everyone.
"After considering both the data and public feedback, we believe this proposal to make these schemes permanent is the right thing to do as part of our drive to transform our neighbourhoods to make them safer places for people to move around and to ensure they are fit for the future."
The proposals mean that the infrastructure installed during the experimental phase such as planters could be upgraded to become permanent features.
After careful consideration of feedback, trip patterns and impacts the proposals include exceptions for Blue Badge holders who rely on driving, being driven or on visitors who arrive by car. Exceptions are also proposed for taxis and fully accessible private hire vehicles, and rapid response healthcare providers.
This is in addition to emergency services and buses who were exempted from the outset.
Monitoring data for Oval to Stockwell LTN and Railton LTN showed an overall increase in cycling rates, while overall motor vehicle traffic across the LTNs and boundary roads combined fell.
The proposals follow Lambeth Council becoming the first London borough to declare a climate emergency and respond with a robust, climate resilient plan for Lambeth to encourage healthier travel such as walking and cycling.
Cllr Adilypour added: "Residents in these neighbourhoods, and those that travel through them, have been able to experience what a future neighbourhood might look like, where all people are able to move around their local area safely.
"If we are to take meaningful steps to address the climate crisis, it is important to develop new, sustainable ways to travel. This was a key recommendation from Lambeth residents who took part in the council's Citizens' Assembly on the Climate Crisis.
"The proposed changes would build on this, enabling more people to travel more sustainably, while acknowledging feedback and with changes in place that reflect local needs."
You can read the council's proposals for the Oval to Stockwell LTN here and the Railton LTN here.