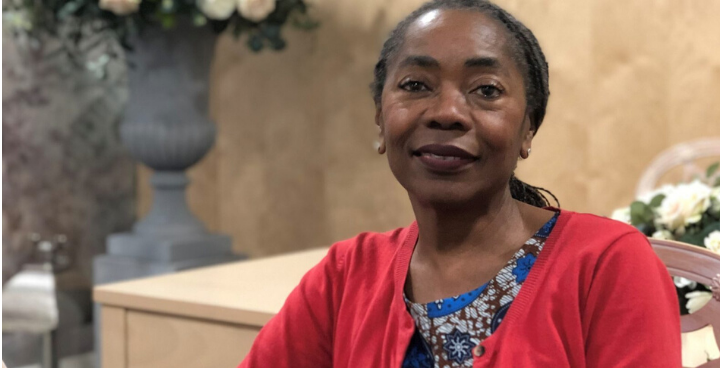 A council review group was commissioned by Cllr Sonia Winifred, Cabinet Member for Equalities and Culture which found:
A small number of Lambeth street names have clear associations with TAST and historic exploitative economic expansion during the early 18th century;
A number of memorials and statues also commemorate key individuals' who were involved in TAST, profited from TAST directly or via links with family;
There are statues and tombs in the borough's locations and cemeteries which mark families who were involved in TAST or profited from it, or similar economic policies which exploited people living in the Caribbean, India and Africa.
Cllr Winifred said: "I announced the review earlier this summer following the appalling killing of George Floyd in the USA and the mobilisation of the 2020 Black Lives Matter campaign. As a proudly diverse borough which has previously taken a lead on commemorating Black leaders in the late 20th century, we must now chart a new route forward to look at proposals to review existing troubling or historic links and assess whether we can legally suggest new names or commemorations to mark the lives and contributions to key people who have made Lambeth the place we know today. We will establish a community listening exercise later this month."
The community listening exercise will include:
Invitations to Lambeth residents, community, faith-based organisations and the wider voluntary community sector to debate and discuss the past and develop potential new names and commemorations in line with Lambeth today;
Key linkages with Lambeth schools to review and amend the existing curriculum around the history of slavery and how the British economy developed in the 17th and 18th century, including decisions such as the use of slavery, its eventual abolition in 1807 and then implemented across the British Empire in 1811;
A context-setting educational programme with Lambeth Archives and Lambeth libraries, both of whom have played a key role in the review of locations with existing historic links;
An opportunity to commence a public debate on EDI and locations, including a new poll to enable the suggestion of new ideas and proposals to re-name key locations, where it is legally possible to do so.
The process is expected to be confirmed in mid-October, with the listening events set for later this month. Preparations are well underway to establish the public engagement exercise, ensuring it is meaningful and involves and engages the widest array of diverse communities possible who play such a positive and important role in the life of Lambeth.
Cllr Winifred said: "No one should assume this will be an easy process. Renaming is often controversial and will involve a range of views on the road ahead. There are also legal obstacles in the way that prevent a rapid re-naming of things like street names.
"It is also crucial that we engage as many residents, community groups, schools and private organisations/businesses in the debate itself and any decisions the council makes in future on new naming proposals. This needs to include key figures such as Olive Morris, Terrence Higgins (who was the first HIV+ person to die of the disease in Lambeth and whose name was so closely associated with the leading charity Terrence Higgins Trust, Mary Seacole and key locations and statues associated with events such as the Sharpeville massacre in apartheid-South Africa, among many others.
"There is much work to do on this agenda. An important new move will be establishing new EDI policy and performance targets around EDI, including race equality measures, within the council's Borough Plan. A newly-reconstituted Lambeth First Partnership Board*, consisting of the council's political leadership and key partners such as representatives from the Lambeth VCS, forum networks, educational and 'anchor institutions such as King's College London, London South Bank University and Lambeth College; the business sector and also key Government agencies and statutory partners, such as the Police and NHS.
"I very much look forward to leading this process – and am eager to hear the views and proposals for any changes from our residents and stakeholders. This is a sensitive issue and the council will lead this exercise in a way which acknowledges different views and opinions."
The full list of locations and place-names reviewed by the process led by the board convened by Cllr Winifred will be made publicly available as the final announcement on dates and shape of the listening exercise and debate are agreed, later in October.