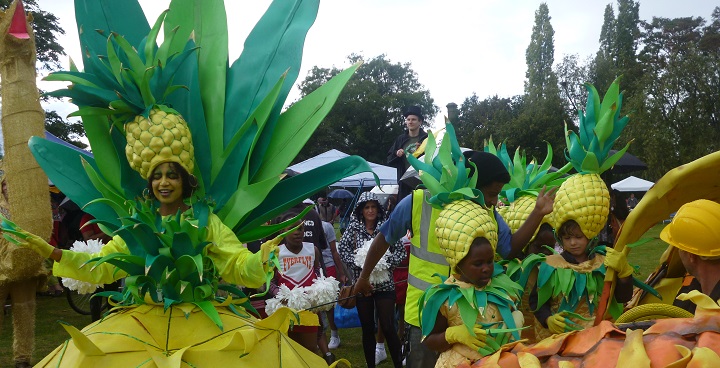 The bid aims to build on Lambeth's cultural history of radical thought, openness and activism and explore how culture can help address big social and economic inequalities.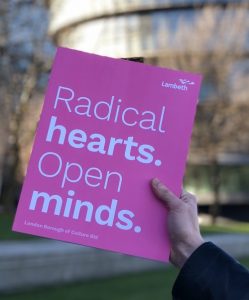 In developing the bid, Lambeth Council has held engagement events with thousands of residents and partnered with over 70 organisations across the borough offering their support.
Supporters range from international institutions like the National Theatre, the Southbank Centre and the Old Vic theatre, to local groups like West Norwood Feast and the Streatham Space Project.
A programme of activity would aim to greatly increase participation in cultural activity across the borough, particularly amongst hard to reach or vulnerable groups that have traditionally felt excluded or unable to access culture.
Word from the Cabinet
Marking the bid submission, Cllr Sonia Winifred, Lambeth Cabinet Member for Equalities and Culture, said: "This bid represents everything we are proud of about our borough and everything we aspire to bring to Lambeth residents – to spread our wonderful cultural opportunities to all.
"We feel Lambeth is a great place to live, with such a diverse and welcoming population, more than 150 languages spoken, and art, drama, music and personality from all over the world.  This has brought with it a fantastic cultural offering. From the local street to the international stage, Lambeth's culture has always been radical and innovative. We want to spread these cultural benefits to everybody."
Lambeth Council Leader, Cllr Lib Peck, said: "Our borough has led the way in provoking social change through culture and the London Borough of Culture is an opportunity to lead the way again.
"I want to thank everyone for their support of #OurLambeth – the great work will continue to make sure the aims outlined in the bid are brought to reality."
Celebration
A celebration of the bid submission took place in Brixton Station Road and Tunstall Place, by the David Bowie memorial, in Brixton on Friday afternoon, coinciding with the Christmas lights switch-on hosted by the Brixton Business Development District.
If successful the bid would attract a £1.1m grant from the Mayor of London, and the council is confident of attracting a further £5.3m of sponsorship investment from supporting organisations to deliver a programme of cultural activity that would have a lasting impact long into the future.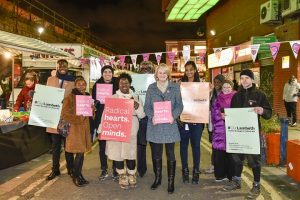 'So much diversity of culture'
Supporting the bid, Pastor Lorraine Jones, of Dwaynamics community boxing group in Brixton, said: "I love Lambeth. Lambeth is a mini world for me because it's got so much diversity of culture. I really want Lambeth to be Borough of Culture, to support our young people – we want them to maintain that rich history of culture that Lambeth has."
Wasim Khalfey, of Brixton based designers Convey, said: "I love Lambeth because it's full of diversity, colour and exciting things and I'm backing the bid to be Borough of Culture because I want to see more of that in the future."
Read the bid submission online and you can still back the bid!