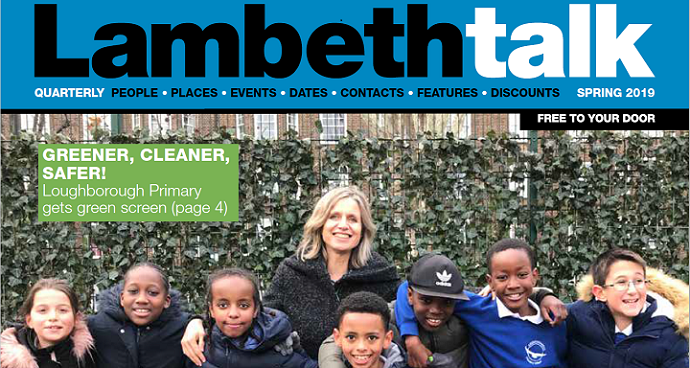 Meet the new leader
Lib Peck stood down as leader of Lambeth Council and Cllr Jack Hopkins was elected as her successor. Lambeth talk meets the new leader and finds out about his list of priorities which include improving opportunities for young people, strong communities and better health outcomes for the people of the borough (pages 12-13).
A place in history
West Norwood's historical Cemetery received a £4.6m National Lottery grant, topped up by £2.1m from Lambeth Council, to save some of its listed monuments and support a series of community activities.
How to get involved
UK's first Living Wage Building
International House in Brixton has been recognised as the UK's first Living Wage Building. All tenants based within the co-working building are obliged to pay at least the London Living Wage to their employees and contractors.
Improving our health together
Lambeth Together is a bold and ambitious plan to improve health and social care in our borough. Dr Adrian McLachlan, a local GP and chairman of NHS Lambeth CCG describes why we need to think differently to prepare for the future.
Find out more about the free local film festivals in Herne Hill, the fabulous Brockwell lido swimmers club and how to organise your street party (pages 22-23).