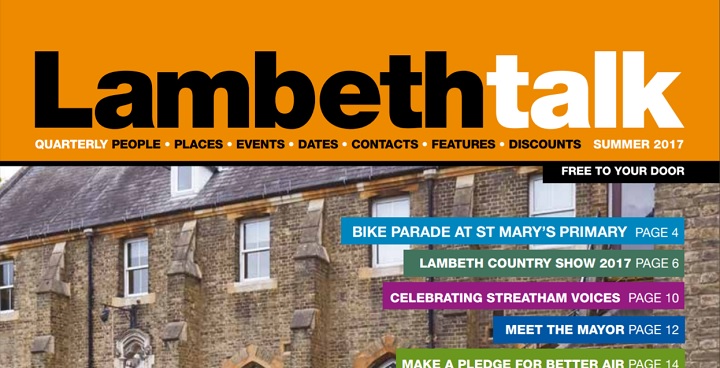 In this edition:
Lambeth Country Show returns to Brockwell Park for a 43rd year on 15 and 16 July 2017, with more content than ever before. Lambeth is once again organising the event free of charge for all. Get a sneak preview of what to expect (Page 6)
The Royal Navy will be working with the community of Lambeth and Young Lambeth Cooperative through a series of exciting initiatives for young people (page 8)
Streatham Community Choir are planning their first festival as part of the Streatham Festival 2017 (page 10)
Meet the Mayor. Our new Mayor Cllr Marcia Cameron presents her chosen charities, Carers4Carers and Oasis Youth Hub, and invites us to share with her 'what makes us feel proud to be a resident of Lambeth' (page 12)
Make a pledge for better air. In Lambeth we are doing everything we can to raise awareness and reduce air pollution in our borough (page 14)
Summer Reading Challenge – Animal Agents. Looking for something to do with your children during the summer holidays? Come to your local library and join the programme in partnership with The Reading Agency! (page 17)
Mentoring. Could you be a role model for a local child? Find out more about becoming a Chance UK mentor (page 18)
Blooming Lambeth. Lambeth Council in partnership with Incredible Edible Lambeth recognise and celebrate all gardens, windows and balconies. (page 20)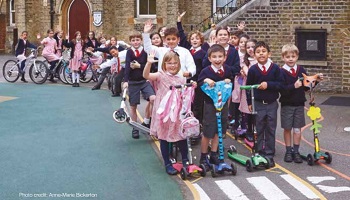 From the cover: Bike parade at St Mary's Primary School Clapham to celebrate a new bike shed. Photo: Anne-Marie Bickerton.