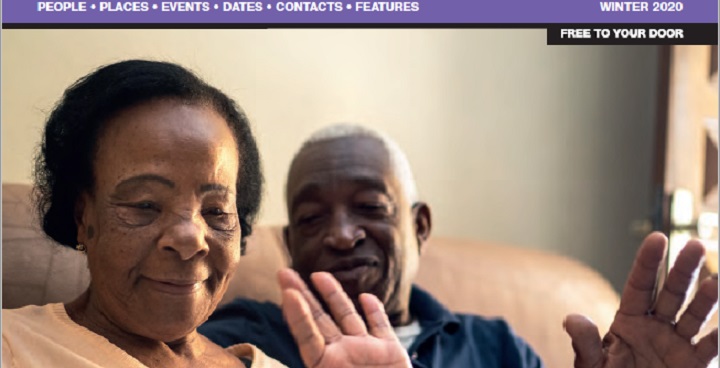 Winter's 24-page Lambeth Talk magazine brings news and updates from the council and the community. The front cover shows an older couple at home with the slogan underlining the message that we all play a part in overcoming Covid-19.
News and updates include:
Cllr Jack Hopkins, Leader of Lambeth Council, explains the Council's reasons for providing school meals in half term, reflects on this year's upsurge in volunteering and people wanting to help in the community
News round-up including the launch of the 100 Great Black Britons book, the council's review of statues and place names associated with the slave trade, and Lambeth's inclusion in the Ultra-Low Emission Zone (ULEZ) from next year.
An update on Safer Streets and Low Traffic Neighbourhoods
The Greenhouse Grant and how it can help people make changes to their home that will both help keep down their heating costs and reduce carbon emissions.
The Volunteer App from On Hand that matches volunteers with people needing their help.
Loughborough Farm's food growing and mental health project, another great project supported by community funding and Crowdfund Lambeth.
Get your copy of Lambeth Talk
The new Lambeth Talk will be distributed free by post to every household and business in the borough, with deliveries starting on 7 December.
Or you can read it online or download a copy.