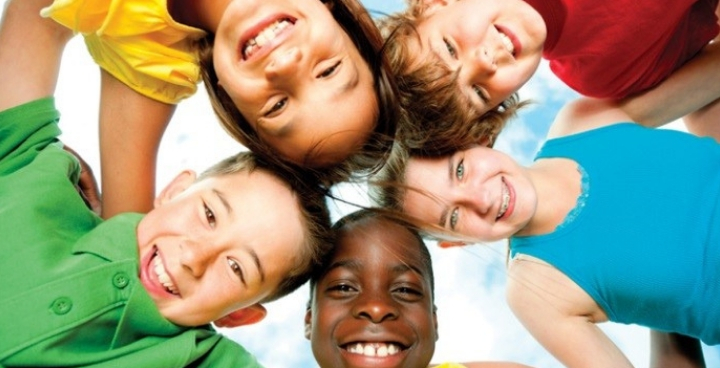 Ready Steady Go is a FREE afterschool and weekend healthy lifestyle programme for children of unhealthy weight, aged 4-12 years old, which has been running as a part of Lambeth's Healthy Weight Care Pathway since 2012.
Since the start of the programme, just over 800 families from 17 different cultural backgrounds entered our programmes.
Join the programme
We're now looking for families who want to lead healthier lifestyles to take part in the latest programme which begins in September 2019.
Statistics from previous programmes have demonstrated the benefits of attending RSG:
74% of children who completed the programme saw a decrease in their BMI score
69% had improved nutritional uptake
64% reported taking part in more physical activity after the programme
Do you have concerns?
According to the National Child Measurement Scheme, in Lambeth, 24% of children in Reception are overweight and obese. By Year 6 this applies to 39% of children. That means almost 2 in 5 children at the age of 10-11 years are overweight or obese.
If you are concerned about your child's weight, contact the Ready Steady Go! Team today! By learning to live a healthier lifestyle, you can help reduce the chance of having many long term health conditions in the future.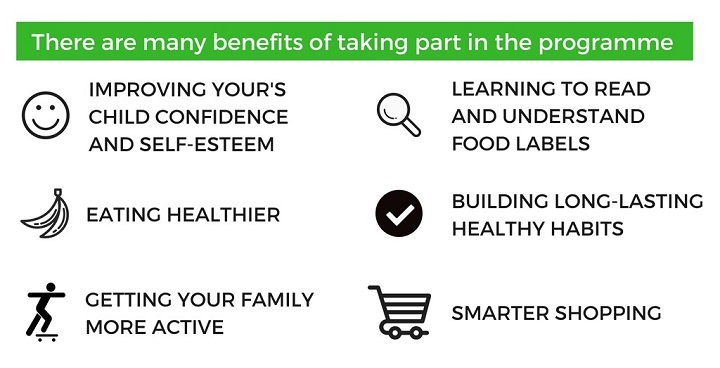 Who can attend?
RSG has two age categories and is available for children between 4-6 and 7-12 years.
We are a family programme, so parents must attend and we welcome siblings to join us as well.
We believe that everyone could benefit from living a healthier lifestyle; however, our programme is only for children who are of an unhealthy weight. If you are unsure of what this means your GP or School Nurse will be able to help.
In addition, to be eligible for Ready Steady Go! Children must either: live in Lambeth, attend a school in Lambeth or be registered with a GP in Lambeth. The programme is Free of charge.
What do the sessions involve?
Each session is fun and interactive, lasts for one hour and is made up of a nutrition workshop and a physical activity session for the children. We cover a range of nutritional topics including:
Difference between refined and unrefined food;
Discovering the fat and sugar contents of popular food options;
Learning to read food labels;
Addressing fussy eating;
How to size portions for children and adults;
Incorporating Five a Day into your daily menu.
We even take you on a tour of a supermarket and look at products that you would buy in your weekly shop, to see how you could make it healthier and more affordable.
The programmes run once a week for 12 weeks for all children aged 4-12 years
---
Comments from previous families include:
"I really appreciated the fact that no one was judging, the instructors tried their best to explain when I did not understand something. I feel like it was a weight taken off of my shoulder because I was not fighting it by myself. I had more understanding of how to keep active and how to eat healthily"
"I have enjoyed it, so has my daughter. I have noticed she is more confident and we both have a general knowledge of nutrition and a healthier lifestyle"
---
Wish to attend?
Any family can call us to see if they are eligible for our service and find out when our next course begins. Just simply give us a call or drop us an email.
Contact the Ready Steady Go! Team on:
Tel: 020 7926 0619, 07961591849
Or by email: readysteadygo@Lambeth.gov.uk
For further info please visit the Ready Steady Go page on the Lambeth website.
You can also ask your GP or School Nurse for more information.
---
Upcoming sessions
Children aged 4 – 6 years
Start Date: Every Wednesday from 18 September 2019
Time: 4.30pm to 5.30pm
Location: St John's Angell Town Primary School, 85 Angell Road, Brixton, SW9 7HH
---
 Children aged 7 – 12 years
Start date: Every Tuesday from 17 September 2019
Time: 5.30pm to 6.30pm
Location: St John's Angell Town Primary School, 85 Angell Road, Brixton, SW9 7HH
---
Start Date: Every Thursday from 19 September 2019
Time: 5.30pm to 6.30pm
Location: West Norwood Health & Leisure Centre, 25 Devane Way, West Norwood, SE27 0DF
---
Start Date: Every Saturday from 21 September 2019
Time: 10.30am–11.30am
Location: Black Prince Trust, Beaufoy Walk, Lambeth, London SE11 6AA