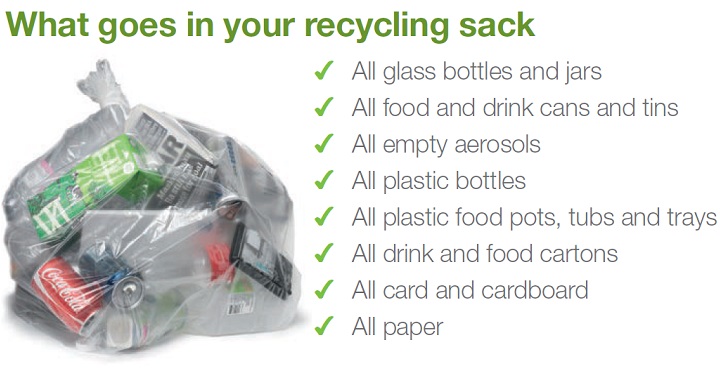 Sorting recyclables from your rubbish
We make recycling from home as simple as possible by providing free clear sacks for common household recycling items. Simply wash, squash, and take lids off before placing them in the same bag. A full list of what can and can't be recycled from home is available in our recycling from home guide.
Kerbside properties are also provided with a food waste bin and can also sign up for garden waste collections.
Recycle banks
There are now 89 on-street recycling locations in Lambeth, meaning that wherever you live or work in the borough, it's now even easier to recycle items that you cannot put into your clear sacks or estate recycling bins.
There are banks for collecting everything from shoes and fabric, to bulbs, batteries and even cooking oil!  To find your nearest on-street recycling location and what you can recycle there, please see our recycling banks and centres map. This map also includes public libraries, shop collection points and charity shops.
Unusual ideas for recycling items that can be reused
Donating is a great way to do the right thing when you no longer want a usable item or you need to declutter.
Get in touch
These are just a few ideas for ways to recycle, if you have any tips or questions please contact us through the comments box below. Alternatively you can tweet us using the hashtag #recycleweek