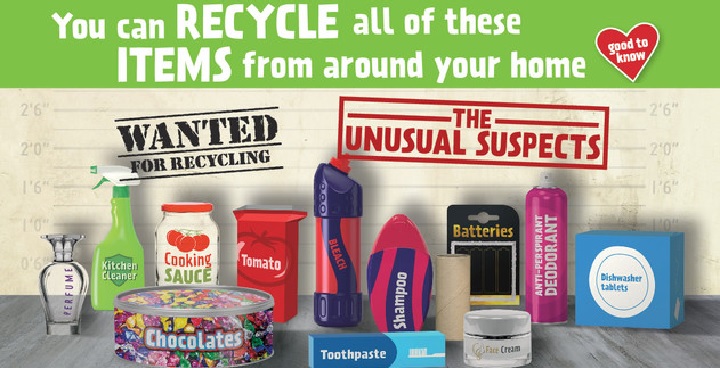 National Recycling Week is a chance to look at what the UK is getting right and wrong – and what we're doing right here in Lambeth to change things for the better.
About 45% of household waste in Britain gets recycled. The UK has a target to recycle at least 50% by 2020 – and London has the same target set by the Mayor.
Lambeth has a good recycling rate for inner London but people can be caught out as different boroughs often recycle slightly different things. A guide to recycling in Lambeth is on our website. Analysis of an average bin's content shows that around two thirds of the material could have been recycled, with food waste accounting for over a third.
Bin there, done that
It's really important to recycle the right things and give the items a rinse before bagging them:
A spokesman for the Local Government Association said: "In the past decade, councils and residents have worked together to radically increase recycling and divert millions of tonnes of waste from landfill…  The problem is widespread confusion over what can and cannot be recycled. If just one non-recyclable item is included with recyclable items, the whole bin is effectively contaminated. Councils then have to re-sort it, which is time consuming and very expensive."
Decontaminating Lambeth
In Lambeth, we're supporting people who know it's right to recycle:
You can volunteer as a 'street champion' – educate and encourage your friends and neighbours to do the right thing
Joining the 'Golden Ticket' scheme – did you know you could win a £500 cash prize and £2,500 for a community group if your household or community group's recycling goes the proper route?
Finding out more
There's tons of information about recycling – what you can recycle, where your recycling goes, and how recycling helps the environment – not just this week, but forever.