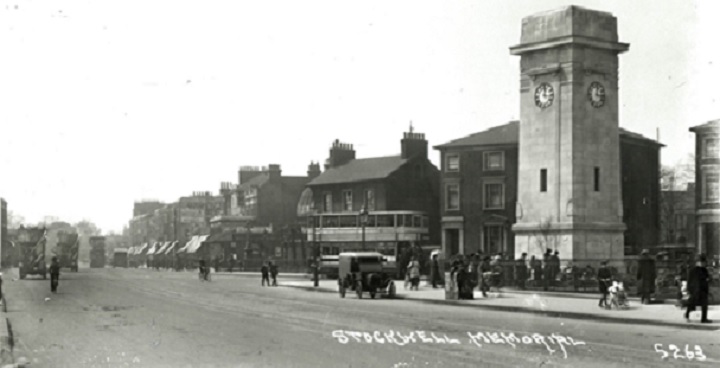 Friday 1 July marks the 100 years since the commencement of The Somme, the largest and most lethal Western Front battle of the First World War. Of the 574 names of local soldiers recorded on the Stockwell War Memorial, eleven died on the first day of The Somme, the deadliest day for British Army soldiers in history.
Lambeth Council will be hosting a service at the Streatham War Memorial Gardens at 10:30am on Monday 4 July, unveiling a commemorative paving stone in memory of Training Lieutenant Geoffrey Cather, who was posthumously awarded the Victoria Cross for heroically rescuing several of his comrades during the battle.
125,000 men lost their lives during the 141 days of The Somme, and a total of 562 British Army battalions served there. One of these was the 1st Battalion of the First Surrey Rifles, a voluntary regiment recruiting from Brixton and Camberwell, who were almost completely annihilated during part of the campaign in October 1916.
The records of the First Surrey Rifles are held at Lambeth Archives, and throughout September artists from Southbank Mosaics will be creating a series of portraits of the soldiers from surviving images. Their Waterloo Road studio will be open for visitors to drop in and observe the volunteers, students and professionals working on the project.
The Lambeth Heritage Festival returns in September and will include events commemorating both The Somme and the wider context of the First World War. The annual Lambeth Archives open day on Saturday 3 September will feature talks about the Lambeth dead of The Somme, and life in the borough during the war. There will also be readings from the writing and poetry of wartime soldiers at West Norwood Cemetery on the Sunday 4 September, hosted by the friends group in collaboration with Poetryslab and The Commonwealth War Graves Commission.
Mark this significant centenary by commemorating those from Lambeth and far beyond that lost their lives or loved ones during The Somme.