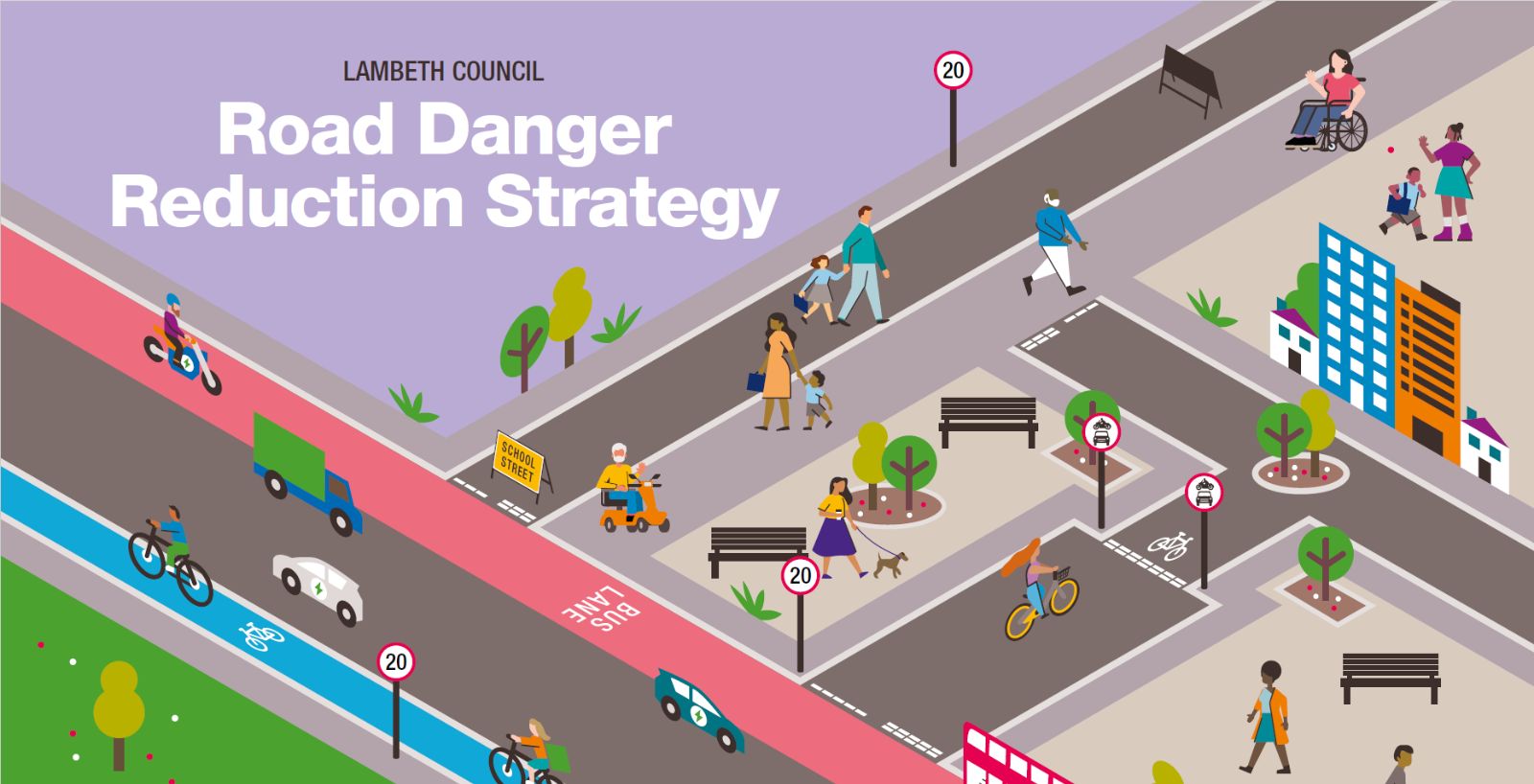 The moves, which are being announced during national Road Safety Week (Nov 19-Nov 25), aim to break the link between deprivation and higher risk of being killed or seriously injured in a collision.
Lambeth's Road Danger Reduction Strategy outlines a vision of transformed streets that are redesigned with road safety built-in, with fewer vehicles, travelling at slower speeds and a Healthy Streets approach to encourage more people to walk, cycling, scoot, or wheel.
Deputy Leader Cllr Rezina Chowdhury, Cabinet Member for Sustainable Lambeth and Clean Air, said: "Unfortunately Lambeth's roads are among the most dangerous in London and we need to urgently address the unfairness and inequality that means if you live or travel through certain areas, or if you choose to walk, cycle, or ride a motorbike, you have a higher risk of being in a crash.
"Road danger is a social justice issue, it is not fair that these factors can have devastating outcomes. We are past the point where it's enough to just ask motorists to slow down or pedestrians to look both ways when crossing a road.
"It is about making sure in the future, Lambeth's streets are designed with road safety built-in, making them more equal and less dominated by motor traffic. This means speaking to residents who live in different areas of Lambeth,  understanding their experiences and concerns about road danger."
Lambeth's Road Danger Reduction Strategy is the first by a London borough to focus on these inequalities and recognise road danger does not affect everyone equally.
The strategy states:
The fear of road danger is one the biggest barriers to more people walking and cycling regularly.
Nine out of ten people killed or seriously injured are walking, cycling or riding motorcycles.
The majority of people in Lambeth don't own a car, but cars are involved in the majority of fatal and serious collisions.
Traditional road safety campaigns have focused on warnings that road users, often those at greatest risk, should change their behaviour – but the Lambeth Road Danger Reduction Strategy takes a new approach.
Around 58 percent of fatal and serious collisions in Lambeth happen on roads controlled by Transport for London, while 28 percent occur on Lambeth roads and a further 13 percent happen in neighbourhood areas.
Future street enhancements will use design principles that prioritise road safety. That will mean junctions that everyone can use, main roads that are safe to cycle, scoot, walk, or wheel on, and fewer vehicles travelling at lower speeds.
Lambeth Council will work with TfL and other bodies to introduce improvements to the borough's roads to further reduce the risk of road danger.
The Strategy is part of Lambeth Council's Healthy Streets approach.  Making our roads safer will empower more of us to walk, scoot and cycle more and this helps reduce pollution. Less motor vehicles on our streets also means there is more space for other things, including trees and green spaces that help us all adapt to a warming climate.
Cllr Chowdhury added: "We must break the chain that binds inequality to greater risk of road danger. We cannot do this alone and we are committed to working with residents, businesses, and our partners to address dangerous blackspots and make all roads safer.
"This strategy reflects our commitment to making every street a place where people feel empowered to travel around in healthier and more sustainable ways, with fewer vehicles travelling at lower speeds.
"I am delighted we are once again leading the charge to make streets safer and more equal for everyone."
Read more about plans to reduce road danger