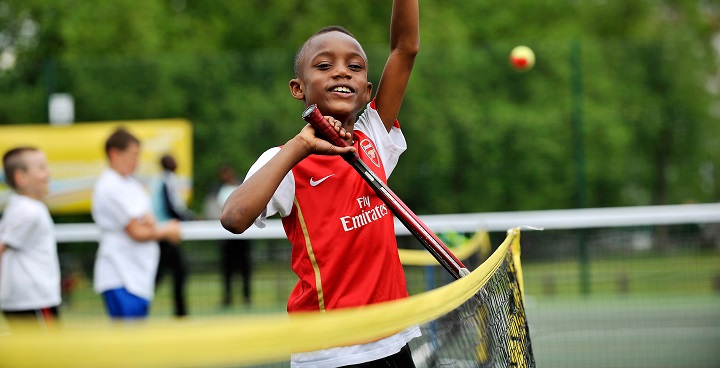 A Saturday programme for tennis coaching is now in place at Achbishop's Park. There will be a 'Launch Day' of free tennis coaching on Saturday 29 August from 9am till 12noon. This is to coincide with the last 'grand slam' of the year, U.S. Open Championships.
Three hours of free coaching, showcasing the programme for all ages will be available. There will be fun games, introductions into 'tennisXpress, touchtennis, mini-tennis with all equipment supplied.
9am-10.30am Adults   10.30am-12noon Juniors
All our welcome and please register your interest here. We look forward to seeing you then.
Provided by Julian Cousins Sports, Lambeth Council, British Tennis and Lambeth Community Tennis Partnership.