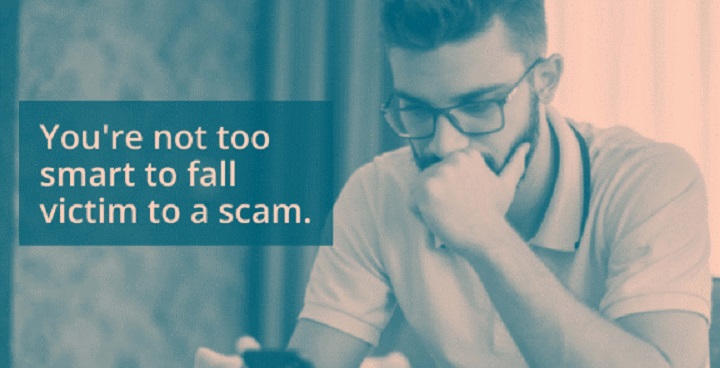 Scam Awareness Fortnight, run by Citizens Advice with the Consumer Protection Partnership (CPP), including Lambeth's Trading Standards Services, and the Department of Business, Energy, and Industrial Strategy (BEIS), focuses on cost-of-living scams in year's campaign from 13-26 June.
Scams and exploitation
Scams and fraud seem to have become part of daily life – spam emails, suspicious activity alerts from banks, news about data breaches. They can affect anyone and cause considerable harm. Scammers have always exploited vulnerabilities – from the coronavirus pandemic to recessions.
Cost-of-living crisis
Many in Lambeth face increased financial pressure, so could be more vulnerable now, with criminals and organised criminal groups taking advantage of the cost-of-living crisis. As a result, it is vital we do all we can to prevent residents from becoming scam victims. We need to empower Lambeth residents and businesses to remain alert and protect themselves.
National scam numbers
The Crime Survey for England & Wales (CSEW) estimate 5.1 million fraud offences in the year ending September 2021. Citizens Advice found more than two-thirds of UK adults (36 million) were targeted by scammers in the first 5 months of 2021.
 Scams to look out for
Scammers pretending to be energy companies, luring people with "too good to be true" deals to steal their money.
Fake sales representatives selling counterfeit shopping vouchers.
Fraudsters sending out phishing emails pretending to offer energy rebates or government support to obtain personal information.
Scam Awareness fortnight aims
Equip residents and businesses with knowledge and skills to RECOGNISE Scams are becoming increasingly complex and sophisticated. We want to share the knowledge they need to recognise scams and protect themselves and those around them.
Empower people to TAKE ACTION by getting advice and reporting scams. If someone thinks they have been scammed, what take steps can they take to protect themselves from things getting worse? If they take action immediately, they might even be able to recover some of the money. It can also give people a feeling of control.
Encourage people to TALK about their experiences and help others. Many victims who have fallen for a scam are overwhelmed by a sense of shame, which can lead to under-reporting. We need to encourage people to talk openly, emphasising the responsibility to inform and help others. This way we can help break the stigma around scams and raise awareness of the problem.
More information
For more on key Scam Awareness Fortnight messages and advice
Contact:
For information in translation:
If you have been a victim of a fraud/ scam, or need to report a scam, please report it to Action Fraud (0300 123 2040)  and Metropolitan Police on 101. If you witness (or experience) doorstep crime activity in progress, please contact 999.