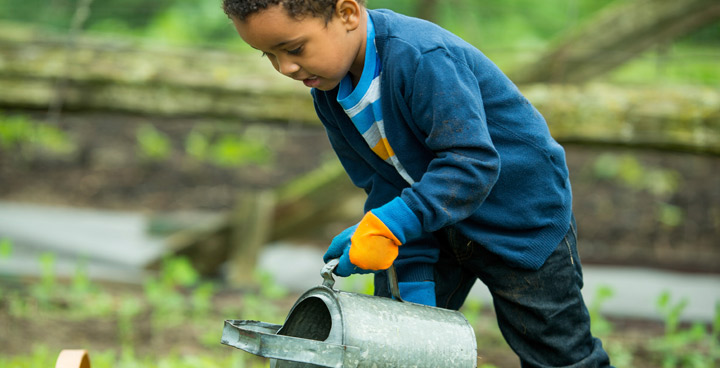 The School Garden Grants scheme will give state funded schools in Lambeth the chance to apply for grants ranging between £300 and £3,000 to create or improve edible gardens, which will be used to educate children about the food they eat and help them lead healthier lives.
Councillor Jennifer Brathwaite, Lambeth Cabinet Member for Environment and Sustainability, said: "Edible playgrounds and gardens in schools are a brilliant way to teach young children about food – where it comes from, how to grow their own and what makes a healthy diet. I have already seen the benefits first hand at Hitherfield School in Lambeth and I would encourage other schools to apply for a grant and get growing."
Lambeth was selected by the Mayor of London to be a Food Flagship Borough last year, working to tackle child obesity through better diets and food education. In a UK first, Lambeth is making changes to the way food is served in schools, hospitals, and – working with major supermarkets and other retailers – on the high street. The aim is to show that joined up thinking can improve health and academic attainment of pupils and also of adults in the local communities they serve.
The scheme will consider requests ranging from tools to training, equipment to part-funding a school gardener until the application process closes on 4 December 2015.
For more information go to www.london.gov.uk/priorities/health