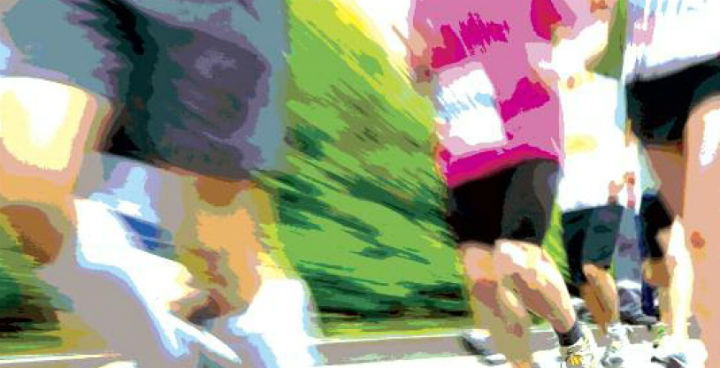 To be part of Team Lambeth and represent the borough you must first be selected at one of our time trials. Trials are taking place on 15 and 22 February at Brockwell Park. Running in a trial is free so what have you got to lose?
The Mini Marathon itself takes place on the same day as the London Marathon. The course stretches for three miles through central London from Old Billingsgate to The Mall.
In the footsteps of champions
London 2012 gold medallists David Weir, Hannah Cockroft and Mo Farah as well as Triathlon stars Alastair Brownlee and Non Stanford have all taken part in the Mini London Marathon as youngsters. The Mini Marathon is your chance to compete against the best new talent in British road running.
The event is open to entrants from the 9 regions of England, Scotland, Northern Ireland and Wales, and will include teams from all 33 London Boroughs. Remember to be eligible you must either live or go to school in Lambeth as well as be aged between 11 and 17.
How to get involved
Lambeth will be using the Brockwell Parkruns on 15 and 22 February as time trials to select the borough team. To take part in one of the free Parkrun events you will need to register online to receive a barcode: www.parkrun.org.uk/brockwell. Brockwell Parkrun is also on twitter @bwparkrun.
You can find out more about the mini marathon and the time trials by contacting Ivor Northey, Community Sports Officer –
Phone: 020 7926 6063 / 07982 705 410
Email: inorthey@lambeth.gov.uk.
W
hat do you think?
There are many ways in which you can get involved in athletics here in Lambeth but could there be more? Are there activities in other boroughs, places or countries that you would like to see come to Lambeth? Let us know your thoughts and leave a comment below.