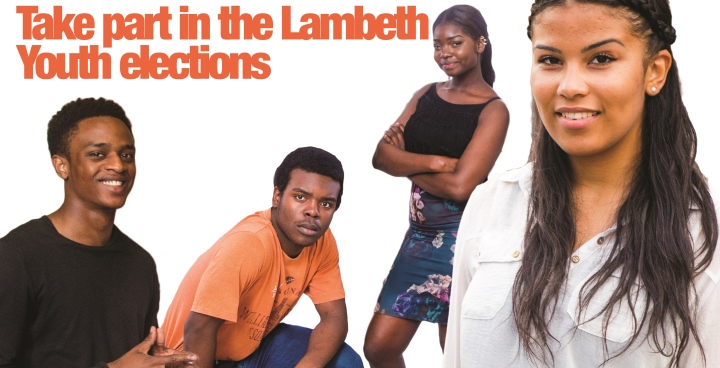 Improving opportunities for young people is at the heart of the Youth Council's work. Previous candidates have been able to use their positions of influence to get their communities' voices heard by politicians and decision-makers.
The polls are a key way of making sure that young people remain engaged with the Council's work, and play an active role in shaping the future of the places they live and work.
Anyone aged 11 to 19 living, working or studying in the borough can stand for nomination and are entitled to vote in the elections. Voting days will be held at schools, but arrangements can be made for those who live and work but do not go to a school in Lambeth. The deadline for registration is 28 October 2015.
Address the concerns of young people like you
Now in its eighth cycle, the elections will decide upon a new Youth Mayor, Deputy Mayor, six Cabinet members and one member of the UK Youth Parliament when they take place from the 1 to 3 December 2015.
Getting involved gives young people a chance to influence where a budget of £25,000 should be spent. The current Youth Council and Youth Mayor have been involved in projects ranging from debating competitions, community awards and employment mentoring events for young people.
As well as the Mayoral positions, there are six Cabinet posts in Employment and Training, Crime and Safety, Youth Services, Health, Education and Housing and Environment. These have been created to address concerns young people have in spotlighted areas.
How to apply
To apply, those interested need to complete an application form, included in a candidate pack with all the information about the process of the elections themselves. The pack can be found on the Young Lambeth website.
Completed forms must be returned to democracy@lambeth.gov.uk before the deadline for nominations which is 28 October 2015.
For more information on anything, please contact ljames@lambeth.gov.uk or alegal-miller@lambeth.gov.uk, or call 07736 462 129.