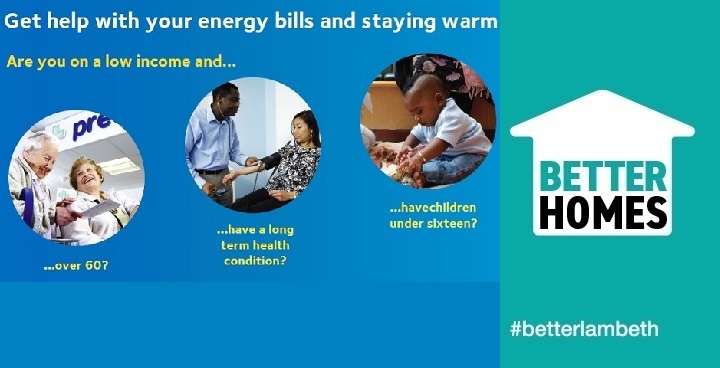 As part of our drive for Better Homes, Lambeth council is signed up to a London-wide scheme that provides energy advice and support to residents at risk of fuel poverty. SHINE is still offering help before the winter ends.
Get in touch with SHINE
We know fuel poverty affects millions across London, and becomes particularly acute over winter months. We want to ensure that our residents have a warm, dry and safe home so we encourage all households that feel that they may qualify for the scheme, to get in touch directly with SHINE. The programme, managed by Islington Council, assists people living all over London, allowing Lambeth residents to access the benefits.
Who can get help from SHINE?
Do you live in a household on a low income (below £16,190) and
…are aged over 60?
…or have a long-term health condition?
…or have children aged under 16?
If so, the Seasonal Health Interventions Network (SHINE) scheme may be able to help you this winter.
When can SHINE help?
If you qualify for SHINE, and
you are struggling to pay your gas, electricity or water bills
you feel your home is very cold or dam
you have a disability or long-term health issue which is worsened by the cold.
You may be eligible for over 20 services including:
Energy advice
Energy and water discounts
Heating and insulation grants
Fire safety checks.
---
For more information