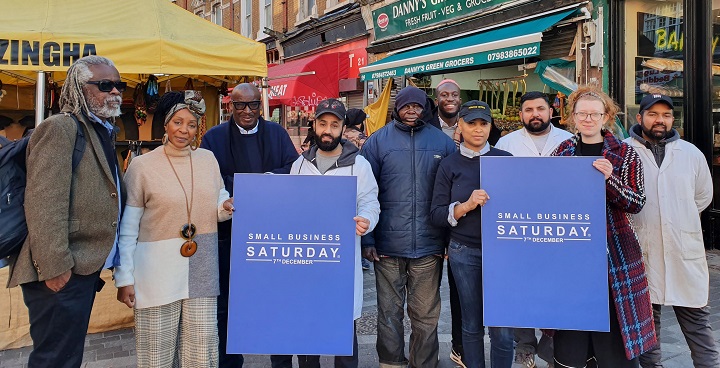 98 per cent of businesses in Brixton are classed as being small, and they all play an important role in bringing employment, diversity and appeal to our local economy.
Be business prepared
The Small Business Saturday bus is visiting Brixton on Wednesday, 4 December, and will be be located in Windrush Square from 10am until 2pm. The bus will provide free pre-booked mentoring sessions for small businesses, helping them to get ready for Saturday – and many days beyond.
Every Saturday
Michael Smith, Director of Brixton Business Improvement District (BID) said: "Small businesses are important to Brixton and to the Brixton BID. They make up more than 60% of our membership and are so essential to our everyday. Every Saturday is Small Business Saturday in Brixton – the Small Business Bus coming to Brixton tells us that others recognize the importance of small businesses to Brixton too."
More information