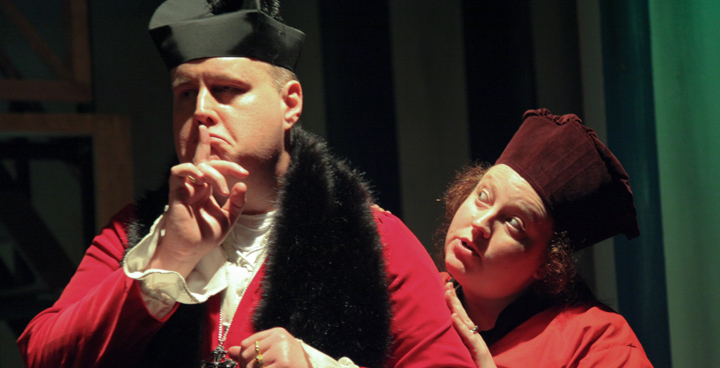 Nestled between West Norwood rail station and St Luke's church lies a once imposing Victorian fire station – a building clearly much in need of attention to halt and reverse years of deterioration.
But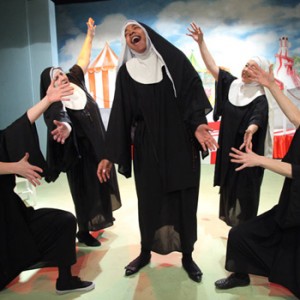 what many locals don't realise is that behind the Old Fire Station's crumbling façade is our thriving and ambitious local playhouse that's been running since 1967.
On any night of the week local actors are rehearsing for up to three productions behind its big red fire doors. We put on two plays a month in one of two performance spaces, making us one of the most prolific non-professional theatre companies in the UK.
The theatre is run entirely by volunteers, which means you might find yourself being served a pint in the bar, or being sold a ticket at the box office, by the leading actor or director of the show you saw last month!
You can join in
At SLT everyone pitches in to do all the things essential to keep a busy theatre running, and there is a real sense of community amongst the regular volunteers, actors and crew.
I would encourage anyone who is interested in watching high quality local theatre, treading the boards themselves, or learning new skills whilst meeting new people, to come visit and discover more about us.
Future plans for the South London Theatre
Changes are ahead for SLT. A £1.6m Heritage Lottery Fund grant means extensive renovations will start in November 2015 to restore the Grade 2 listed Old Fire Station to its former glory. During the twelve to fifteen months the renovations will take, SLT plans to continue to rehearse and perform in and around West Norwood from a variety of venues.
As for the building works, after making the building watertight again (currently it leaks badly when it rains!) and ensuring it meets modern accessibility standards, an enlarged performance space will be created. A new community café and rooms will be made available to local groups during the day, and a small museum and displays on the history and heritage of the building will make it a valuable resource for local schools.
In early 2017  – during SLTs 50th anniversary year – we'll be welcoming audiences back into the Old Fire Station and this time through the iconic red fire doors that have never been opened in our history.
Find out more
Turn up at our Open Evenings every Wednesday 8 to 10pm, includes a short tour
Message from Lambeth Council: Arts and heritage and the Culture 2020 consultation
The council's Cultural Services by 2020 consultation includes proposals for arts and heritage in the borough. The consultation closes on Friday 24 April 2015 so there's still time to have your say: