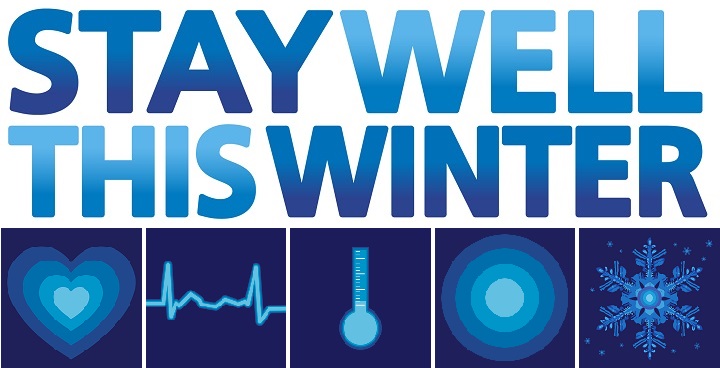 Why is cold weather a problem?
When the temperature drops to below 8C, some people are at increased risk of:
Cold weather can also affect people with mental health conditions, such as depression and dementia.
Who is most at risk?
Very cold weather can affect anyone, but you are most vulnerable if:
you're 65 or older
you're on a low income (so can't afford heating)
you have a long-term health condition, such as heart, lung or kidney disease
you're disabled
you're pregnant
you have young children (newborn to school age)
you have a mental health condition
Be prepared
The Met Office provides weather forecasts on radio and TV, so listen in to these bulletins regularly to keep up to date with the weather.
Severe weather warnings are also issued on the Met Office website, through the Met Office Twitter feed, or you can call the Weather Desk on 0370 900 0100 or 01392 885 680.
The Met office also has advice on getting ready for winter. This includes suggestions for practical things you can do to prepare for winter weather, including cold, ice and snow, high winds and flooding.
How to keep your home warm
Follow these tips to keep you and your family warm and well at home:
if you're not very mobile, are 65 or over, or have a health condition, such as heart or lung disease, heat your home to at least 18C (65F)
keep your bedroom at 18C all night if you can – and keep the bedroom window closed
during the day you may prefer your living room to be slightly warmer than 18C
to reduce the risk of sudden infant death syndrome (SIDS), babies should sleep in rooms heated to between 16C and 20C
if you're under 65, healthy and active, you can safely have your home cooler than 18C, if you're comfortable
draw curtains at dusk and keep doors closed to block out draughts
get your heating system checked regularly by a qualified professional
Find out more
For more information on how to keep your home and family warm and healthy over the winter please visit the NHS Choices, Keep Warm Keep Well webpages.