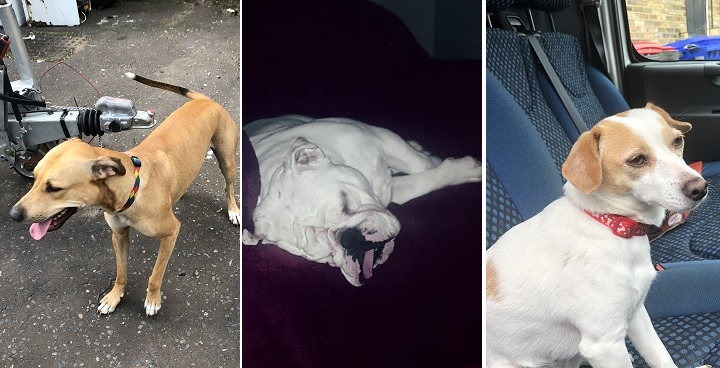 "Recognition from the RSPCA means a huge amount to us", says Roger Hughes, Animal Welfare Officer. "Five people cover the out-of-hours dogs service all night until 7.30 am. People never even see them, but we believe our 24-hour service is one thing that keeps winning us the Gold award.
Microchips
"People think matching a lost dog to its owner is really simple now microchipping is a legal requirement. If the chip reading all goes to plan, we can fast track a dog back to its owner. We recently reunited a 16-year old Jack Russell with its 80-year old owner within two hours. But not everyone knows you must re-register the chip to yourself when you buy a puppy, otherwise I'm tracking it back to the breeder. Talk to a vet about it.  It can also take time to go through different microchip databases, especially with dogs imported to the UK.
Lost and Found
"We work very closely with Battersea Cats and Dogs Home and when a member of the public reports a stray I let Battersea know straight away. They have a 'Lost and Found' department, so someone may already be looking for their pet. They have state-of-the-art kennels, a much less stressful environment than we can offer here, and they can start the process of re-homing it, if necessary, straight away.
Changes to doggy daycare
"Things are changing for dogs in Lambeth and we at Animal Welfare want to help as much as we can. On October 1, dog creches and people who board dogs at home will need to be licensed by their local authority. We need them to contact us now to arrange an inspection – they may be fined  up to £500 or 3 months imprisonment or both for operating without a license."
If you find a stray dog in Lambeth
Animal Welfare Services aim is to reunite stray dogs with their owners
During office hours  (8am to 4pm) please call 020 7926 8860
outside these hours we offer a reception point please call 020 7926 1000
Stray dogs can also be taken to Battersea as walk-ins if you are near enough, also you can contact the RSPCA for help and advice.
---
For more information online