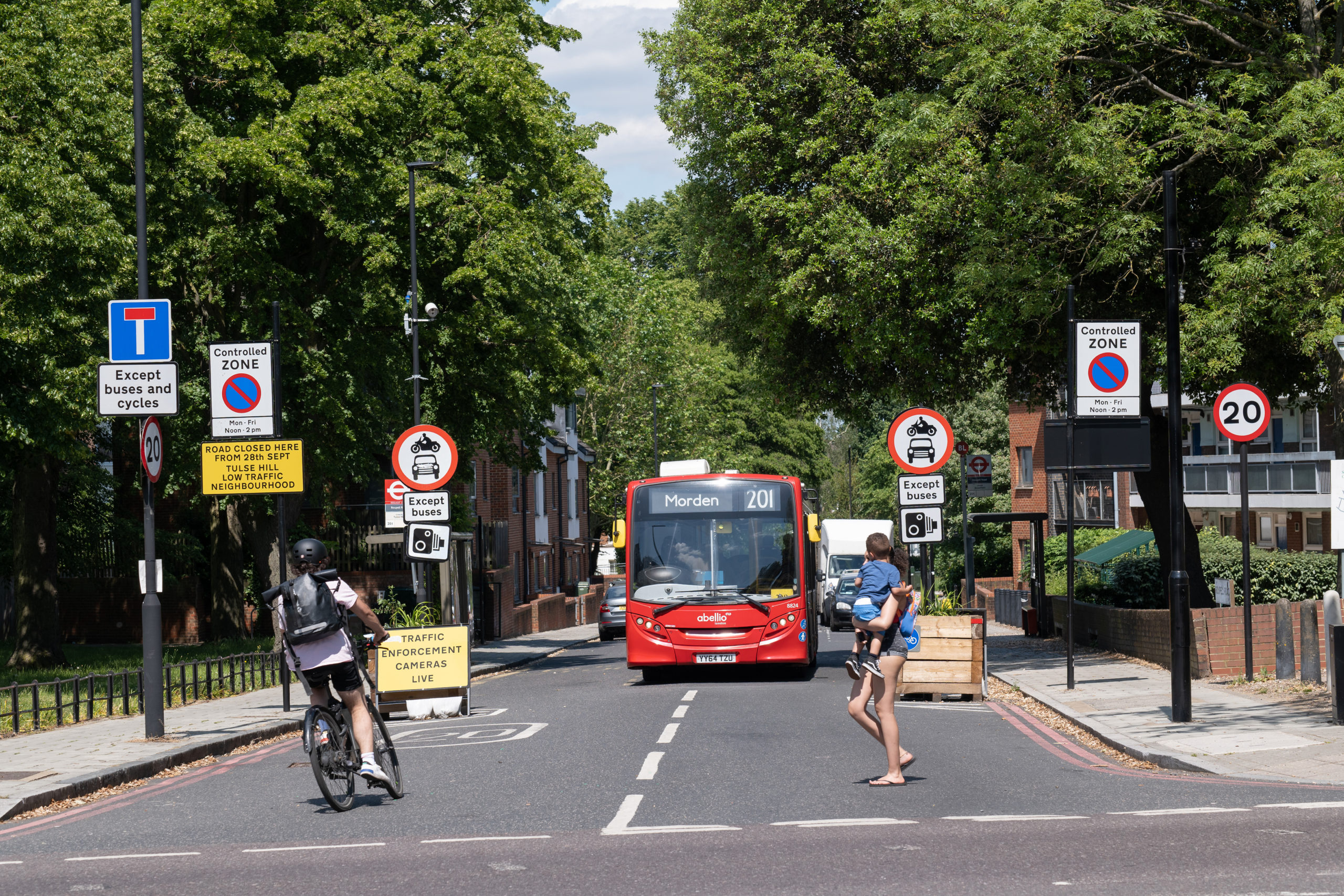 The Streatham Hill and Tulse Hill LTNs were established as temporary measures last year ​but Lambeth Council is now considering whether to make them permanent.
The council is seeking feedback from people who live, work or travel through the LTNs between November 15 and December 19 – before a decision is made next year.
A series of events have been planned over the coming weeks for people to discuss the proposals with council staff and get assistance filling in the online survey.
Cllr Danny Adilypour, joint Cabinet Member for Sustainable Transport, Environment and Clean Air, said: "I hope the planned events can answer people's questions and provide useful help filling in the consultation.
"Throughout the trial phase of both schemes we have listened to the feedback from residents, businesses and people who regularly travel through the LTNs.
"We were always clear that both schemes were temporary and now we are asking for people's feedback on their experience of the trial ​which we will look at alongside the evidence and data that we have collected throughout the trial period."
During the consultation events there will also be free cycle repair sessions and two of the sessions will offer cycle training to children aged between four and seven.
Both LTNs provide a range of exemptions for some road users including blue badge holders, emergency response vehicles and some private hire taxis.
The Streatham Hill and Tulse Hill LTNs have been subject to continual monitoring of air quality, levels of cycling and ​motor vehicle use throughout the trial period.
In the Streatham Hill LTN the levels of daily motor vehicle traffic fell by around 6,100 vehicles a day, while cycling level rose by 54 percent within the LTN and by 57 percent on the boundary. Traffic volumes fell by 90 percent on Hillside Road and by 76 percent in Hailsham Avenue.
In Tulse Hill there were 2,000 fewer vehicle journeys a day and a 92 percent rise in cycle journeys.
There ​were increases in traffic volumes on ​some boundary roads around both LTNs including on the South Circular.
Lambeth Council is working with Transport for London to deliver improvements to the South Circular including safer crossings ​and extra cycling and walking routes.
The council has pledged ​that its operations will be net zero by 2030 and alongside this has outlined a series of bold measures to improve air quality and develop a climate resilient transport network.
Low Traffic Neighbourhoods were included in the 2019 Lambeth Transport Strategy as a possible measure ​to make our neighbourhoods work better for people by ​reducing motor vehicle journeys and​ their associated harmful emissions.
Five temporary LTNs were established as emergency measures to reduce road traffic in certain neighbourhoods during the height of the Covid-19 pandemic and each one will be subject to consultation.
Cllr Adilypour added: "T​he benefits of measures such as low traffic neighbourhoods can take some time to realise, but the ​data that we have collected on how people are choosing to move around and our work looking at air quality is very encouraging at this stage.
"I hope we can build on these successes and continue to work with our residents, employers and anyone who works in our borough to ensure our transport network works for everyone."
Share your views before midnight on December 19 via the Tulse Hill consultation page or Streatham Hill consultation page.