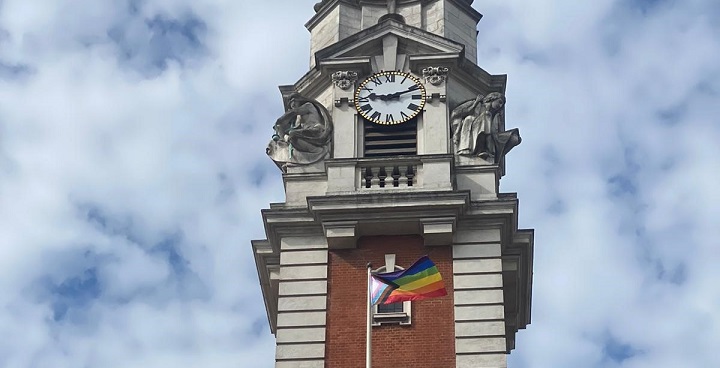 The council is seeking the views of residents and businesses around the Tulse Hill and Streatham Hill LTNs as we consider whether to make the changes permanent.
Both LTNs were introduced as temporary measures last year aimed at reducing motor vehicle traffic from certain residential roads.
Residents and businesses will be able to take part in the consultation by completing a short online survey from November 15.
Cllr Danny Adilypour, joint Cabinet Member for Sustainable Transport, Environment and Clean Air, said: "Throughout the trial phase of both low traffic neighbourhoods, the council has listened to the views of local people who live, or work, or travel through, Tulse Hill and Streatham Hill.
"This is a chance for you to provide feedback on the scheme, suggest improvements or highlight related issues in your neighbourhood before we make a final decision."
Lambeth Council has been monitoring traffic volume and air quality around both the trial Tulse Hill and Streatham Hill LTNs.
Monitoring data shows vehicle traffic was reduced by 6,100 vehicles a day within Streatham Hill LTN trail, while the number of cycling journeys has increased by 55 percent.
In Tulse Hill there vehicle journeys decreased by 2,000 vehicles a day and there was a 92 percent rise in cycle journeys throughout the trial period.
A consultation was carried out into the Oval to Stockwell and Railton LTNs in September and responses are now being analysed before a final decision is made.
A consultation into the Ferndale LTN trial will take place over the coming months.
Lambeth Council was the first London borough to declare a climate emergency and is committed to taking bold steps to create a greener, healthier borough that is more climate resilient.
The council has set a target to be carbon neutral by 2030 and is exploring a range of measures to ensure cleaner air and safe space for cyclists and pedestrians.
Cllr Adilypour added: "We believe the use of low traffic neighbourhoods can help reduce traffic, improve road safety and enable active travel such as walking or cycling.
"Less dependence on motor vehicle use means we can reduce air pollution and improve air quality.
"Low traffic neighbourhoods are an effective way to create safer, greener and less polluted streets that respond to the challenges of the climate emergency."
The consultation will run from November 15 on both Streatham Hill and Tulse Hill low traffic neighbourhoods.
For information visit the Tulse Hill commonplace or the Streatham Hill commonplace. Pre-registration is now open to receive updates and notifications on either scheme.