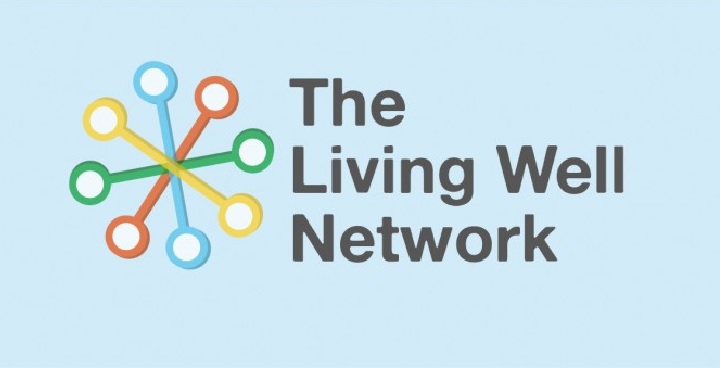 The Living Well Network consists of services and organisations that are available for people in Lambeth to access through primary care or self-referral.
The purpose of the day was to provide Lambeth residents with an opportunity to link in with the array of different services that are on offer in their borough. There was a great turn out with representatives from a whole range of the different organisations such as The Readers Group, Connect and Do, First Step Trust, Recovery Arts, The Carers Hub, the North Hub and even more! There was a definite buzz of activity around the room as people engaged with each other in exciting and thought provoking conversations about how they can get involved and how we could all develop and improve services in Lambeth.
Mosaic Clubhouse Member, James Kavanagh, was busy using his brilliant social media skills to tweet, live from the event, photos on the Lambeth Collaborative Twitter Page (see picture)! This was a great success and definitely added to the energetic atmosphere of the morning!
The event was open to all and was not only great for people looking to find out how they could get involved with services themselves but it also provided a great opportunity for people working in Lambeth to pop in and network with other organisations and think about how we can all better work together.
We were really proud to have Councillor Ed Davie, come along to see what more the clubhouse has to offer and to discuss his work in in increasing engagement of Black and Minority Ethnic Lambeth residents (see picture).
Feedback from the event
Matthew, a Mosaic Clubhouse Member who was involved in the setting up and smooth running of the morning, spoke about his experience of the event 'The morning was a great success -this is the second open morning we have hosted here and this was bigger and better than the last with more organisations and more Lambeth residents popping in to see what is on offer.  The open morning is a great opportunity for both big and small organisations to come together and let people know that they are there and what they have to offer! So we hope that it keeps on growing and growing!'
About Mosaic Clubhouse
Mosaic Clubhouse were proud to be the hosts of the event for the second time and are looking forward to hosting more in the future! Mosaic Clubhouse is part of a worldwide network of over 322 clubhouses that exist to provide support and opportunities to people living with a mental health condition. We believe that being part of a community that encourages everyone to participate and re-discover their talents, dreams and skills is key to supporting individuals on their recovery journey.  That is why the clubhouse works in collaboration with all our members to run the clubhouse side by side to create a community where everyone feels welcome and needed.