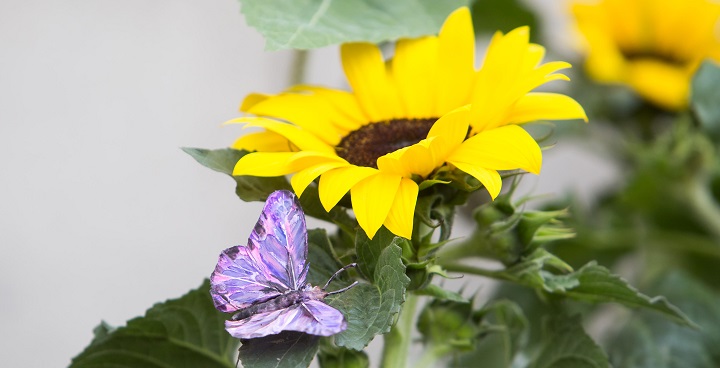 A unique floral and butterfly tribute to the town hall is being made by local artist Magdalen Rubalcava.
She says: "The Sunflowers Butterflies garden is an ongoing installation . Butterflies will be added daily over the next two weeks to build up to a grand butterfly finale and to say goodbye to a Town Hall that I love dearly while it goes through its refurbishment.
"I would like to thank Lambeth Council for allowing me to do this project, Councillor Adrian Garden for his support and the photographer Owen Llewellyn, who has over the years taken great photographs of my work . I'd also like to thank Veolia for their sponsorship and the staff who have helped me make this Butterflies Garden .
We intend to auction off the butterflies and sunflowers for Charity. Details will be announced shortly."