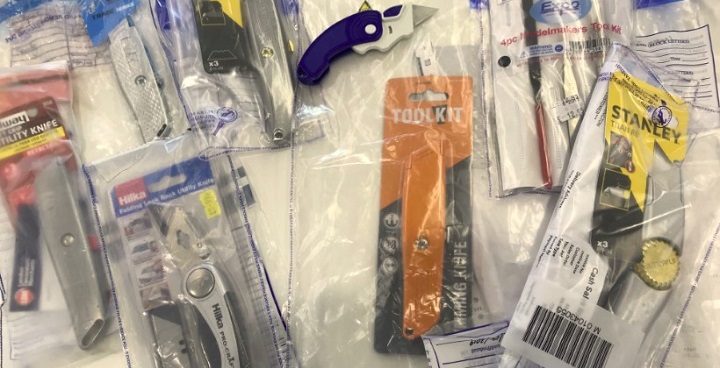 Monday 9 September marked the beginning of London Trading Standards week. A perfect time to find out more about the Lambeth Trading Standards team who work on your behalf to create a safe consumer experience for all and to deal with businesses when things sometimes go wrong. Themes of London Trading Standards week include illegal knife sales to teenagers and rogue letting agents – two issues already taken extremely seriously by the Lambeth team.
Preventing knife crime
Knife crime is a complex issue and a high priority for Lambeth. The trading standards team play their part to protect young residents from knife crime by carrying out a comprehensive programme of knife "test purchasing" to identify shops that sale to under 18-year olds. This involves setting up covert operations whereby an under 18-year-old volunteer will attempt to buy a knife under the discreet observation of trading standards officers. The volunteers won't carry ID and are instructed to tell the truth if asked their age. Therefore, any shop that sells in these circumstances will be dealt with in a manner as serious as the offence – often by way of prosecution. So far this year, 13 shops have sold knives to volunteers working with Trading Standards.
Addressing the rogue landlords of Lambeth
What makes Lambeth such a desirable place to live and rent also creates the opportunities for rogue landlords to exploit tenants less sure of their rights, or who don't know how to complain. However, the message from the Trading Standards team is simple: anyone who feels they have been ripped off or just has a concern about their tenancy, should get in touch. For instance, did you know if your deposit hasn't been secured properly you can claim back up to three times the deposit amount? And if the landlord has done something criminal, the TS are able to commence an investigation against them? The team also work closely with colleagues in Environmental Health who in certain circumstances, can provide protection against retaliatory evictions giving tenants peace of mind when they complain about their landlords or letting agent.
Word from the Cabinet
Councillor Paul Gadsby, Lambeth Cabinet Member for Housing, said: "Trading Standards enforce over a hundred different pieces of legislation covering areas as diverse as the prevention of the sale of counterfeit goods, ensuring food and goods are not short-measured, and making sure our products are safe. The Lambeth Trading Standards team work closely with other services and partner agencies to make sure they are tackling the issues that matter to the safety and protection of Lambeth residents, including prioritising underage knife sellers and tackling rogue landlord and letting agents. If you have a concern about a trader – whether it's to do with the sale of knives to children or that they are ripping off tenants – to anything else concerning goods or services, you can report this to Consumer Advice on 03454 04 05 06 who pass your complaint to Trading Standards for action."