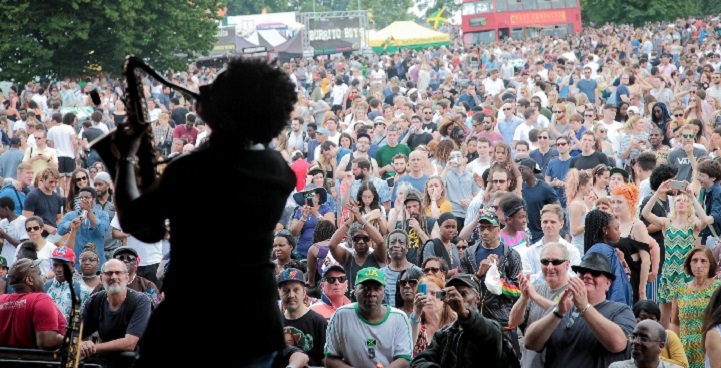 Vote for Lambeth Country Show – we're shortlisted as 'best festival' in three categories in the UK Festival Awards. Lambeth Country Show has been nominated as Best Major Festival, Best Metropolitan Festival and Best Family Festival
Best Major Festival
Big festivals are like temporary cities. This award is for events for over 40,000 people per day. Lambeth Country Show hosted 180,000 over one weekend – free.
Best Family Festival
Family festivals create an atmosphere that's both safe and exploratory – new experiences for youngsters, while music entertains adults. Lambeth Country Show mixed dub, afro-beat, disco, folk, ska, soul, roots reggae on the Main Stage while the Village Green stage showcased local acoustic music, steel orchestras and samba bands.
Best Metropolitan Festival
Metropolitan festivals reconceptualise urban spaces. This award is for the festival that most convincingly makes a city its own. For 43 years, Lambeth Country show has offered a farm, owls and sheepdogs, country-style vegetable and flower competition – with a unique south London urban vibe.
Lambeth's perfect celebration
Cllr Lib Peck, Lambeth Council leader, said "Lambeth Country Show is the perfect celebration of our diverse, exciting and inclusive borough. Despite financial cuts, we made a commitment to keep the show free and we have been able to honour it even in tough times."
Vote for us!