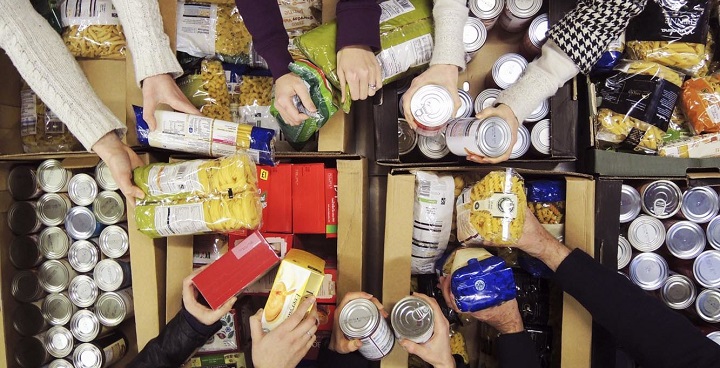 This summer's lockdown was a time of crisis,when Lambeth came together. For the council and its voluntary sector partners, delivering services for over 300,000 people, everything changed overnight.
Lambeth united
We were one of the first UK local authorities up and running with support for vulnerable residents.

Within hours, our voluntary and community sector partners stepped up, with over 7,000 home deliveries of food and other essentials.
We awarded £170K in grants to community groups and organisations affected by lockdown.

We worked with local charities to protect homeless people from the spread of Covid-19, funding the housing of 82 rough sleepers in hotels.
We worked with the borough's NHS to set up a medicines delivery service.
You can find out about this and much more in our Lambeth United report.
Behind the scenes
But behind the scenes, the contributions of the unsung heroes in the council's COVID-19 response continued.  Cleaners, porters, reception staff, repairs contractors and social care staff all continued essential work throughout the crisis, enabling life-critical functions to be delivered and making sure essential workers stayed safe.  Council staff kept hostels open, carried out emergency building repairs and – most of all –  kept public buildings like libraries and sports centres safely shut but ready to welcome people back.
"Lockdown meant orderly closedown of buildings – water turned off and so on, buildings secured, contacting alarm companies about which buildings stayed working. It meant finding a source of sanitizing solutions for protection in working buildings just as the whole country was buying them. It sent a message to Lambeth that the council was doing all we could to create and keep a safe environment. Now, people are saying, "well done".  They're confident to come back into our buildings knowing it's safe and we're thinking about them."
National award – vote for us!
The council's unsung heroes in the COVID response have been shortlisted for a national award, recognising their planned response to the crisis and their commitment to going the extra mile to allow us to continue to deliver life-critical functions. Please show your support for the work they did to support all of us in this summer's lockdown – share the message to send them a vote of thanks.