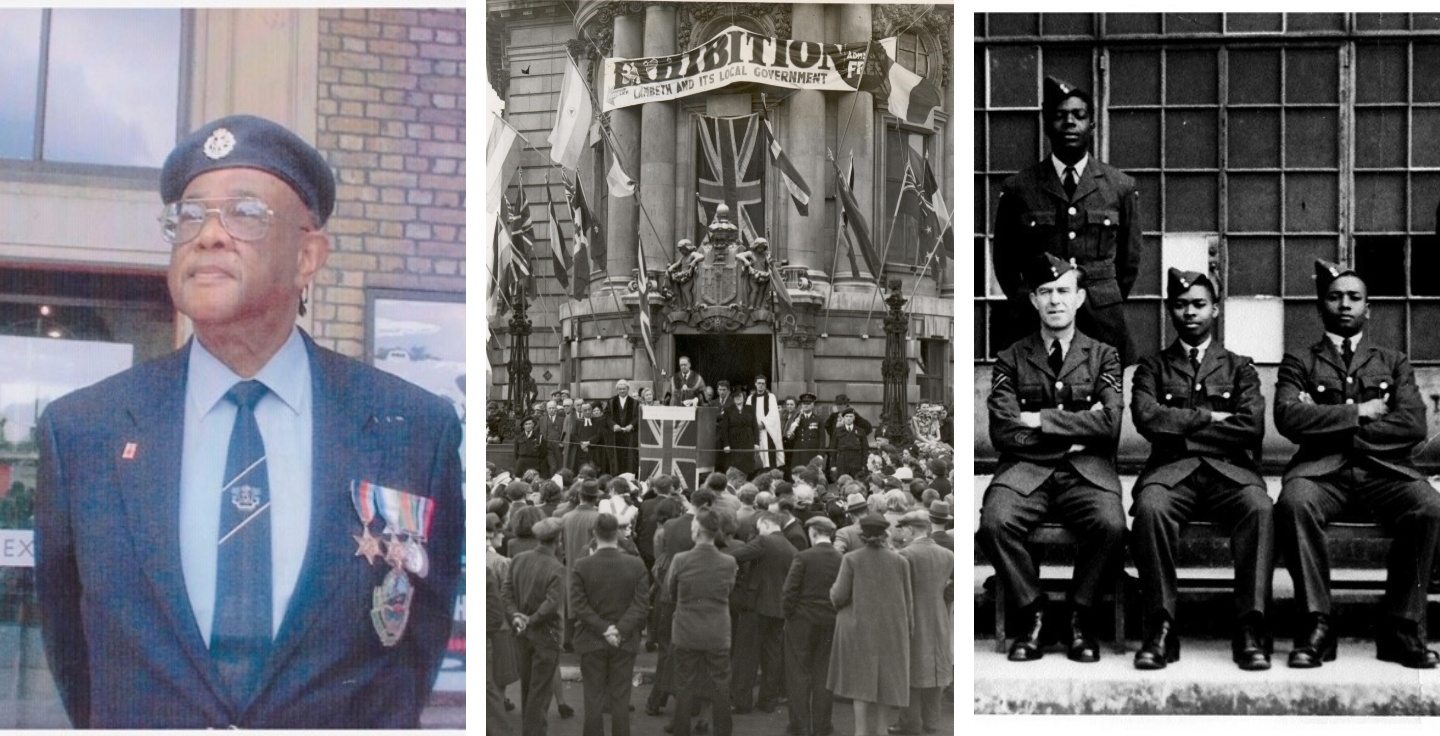 This year, the government has moved the May Bank Holiday to VE Day on the 8th to allow the nation to remember the sacrifice so many made in the fight against fascism.
The council, in common with organisations across the country, had been hoping to join its communities in running commemorative events but, given the restrictions due to Covid-19, sadly these have had to be cancelled.
However the council will be flying the Union Flag at full-mast, observing a two-minute silence from 11am, and over the Bank Holiday weekend, Lambeth Archives will be showcasing a series of historical images from its collections on social media.
The photographs capture the lives of ordinary people in Lambeth in the lead-up to the celebrations of May 1945, and also commemorating the contribution of the servicemen and women from the West Indies, many of whom then went on to live in Lambeth after the war.
English Heritage has created a guide for people wanting to celebrate VE Day in their own homes which features recipes, a Spotify playlist '40s favourites and the words to The Lambeth Walk, a classic showtune which takes its name from our local streets. To see more visit:
English Heritage home celebration pack
Cllr Sonia Winifred, Cabinet Member for Equalities & Culture, said: "The 75th anniversary of VE Day marks a huge milestone for our country and for the borough of Lambeth. The Windrush Generation is one element of that legacy, with former servicemen and women from the Caribbean who fought alongside British troops among the first to settle here. They would go on to contribute hugely to our borough's vibrancy and enduring success.
"Today we face a new fight, the coronavirus pandemic is effecting all our lives, in a multitude of ways, including how we mark this important VE-Day anniversary. Although the current situation is not as we would wish it to be, we remain resolute and I'm sure we will all take our time to commemorate VE-Day in our way."
The West Indian Association of Service Personnel, based in Clapham, have published their reflections on Victory in Europe Day 2020 online. The piece says:
'The coronavirus has reduced our ability to meet and commemorate our war heroes at this time.  We have been through the world wars and other conflicts and in all, we have prevailed. The coronavirus is no different – yes we will lose many loved ones and friends and our thoughts are with their families and friends. However, rest assured, we will defeat this epidemic also.' 
To read more visit waspuk.co.uk.