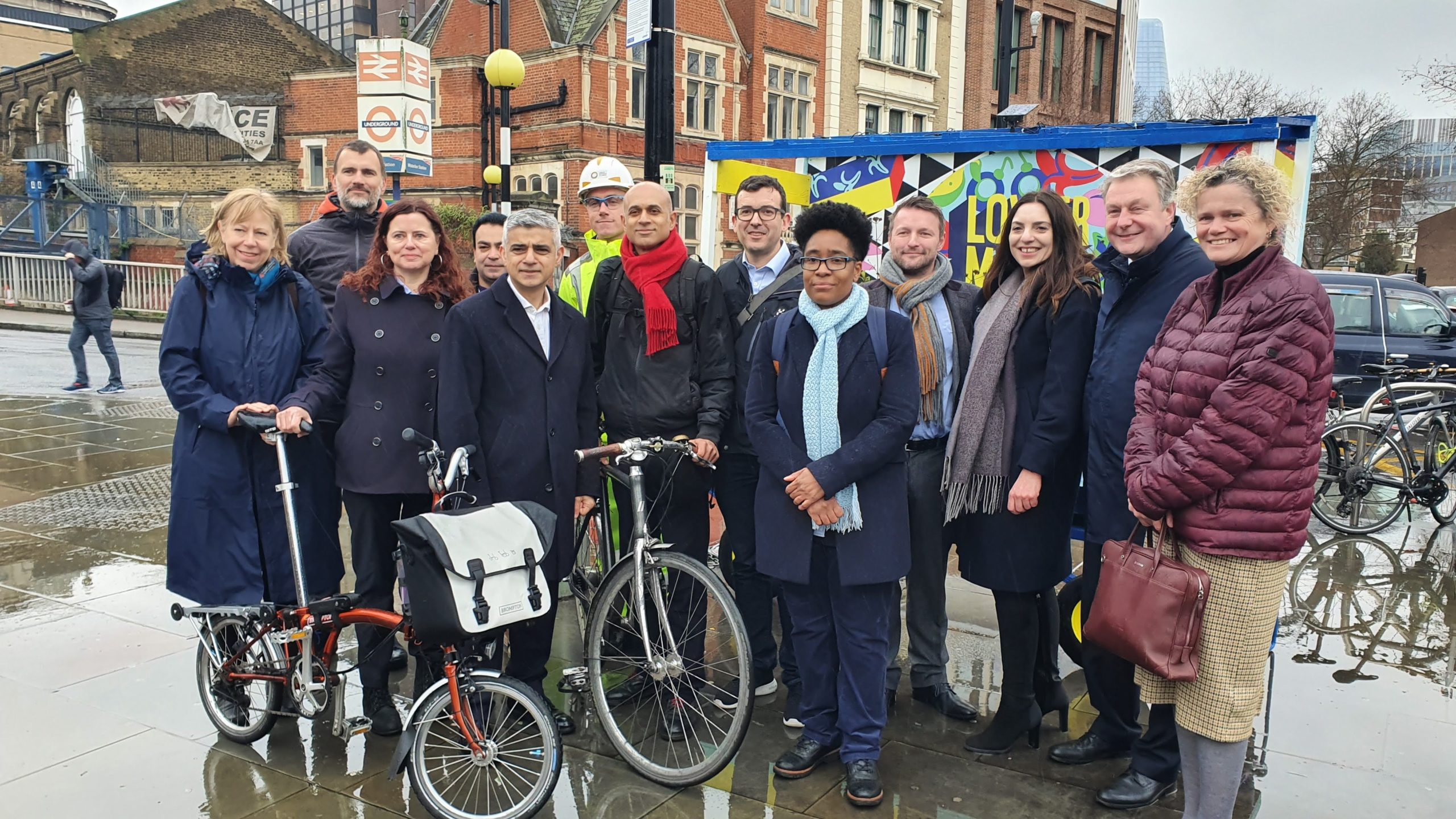 The project will see new physically segregated cycle lanes built between Waterloo Road and Westminster Bridge Road offering far better protection than the current blue painted lanes, as well as upgraded crossings to make it safer for pedestrians.
Councillor Claire Holland, Deputy Leader of the Council (Environment and Clean Air), said: "This is a brilliant project that will make a real difference to cyclists who already make 3,500 bike journeys a day along this busy stretch of road. And vitally it will make it safer for younger and more inexperienced cyclists to join them. The current road layout is woefully inadequate when it comes to safety and the new design will enable us to meet our ambitious environmental and transport objectives.
"I want to thank Transport for London who have funded this scheme. I  look forward to  progressing this and the many other projects across Lambeth as we work together radically to reshape our borough's streets, clean up our toxic air, make it safer to walk and cycle and reduce carbon emissions."
Will Norman, London's Walking and Cycling Commissioner, said: "It's great to be working in partnership with Lambeth Council to create new protected cycle lanes in Waterloo, forming a safe high-quality cycleway to Clapham. I'm delighted that construction work is well underway. Cyclists already make up more than a third of all traffic along Baylis Road, and the improvements funded by TfL will make it safer and more convenient. This will enable even more Londoners of all abilities to cycle, and build on our record cycling numbers."
Baylis Road is an important link in the Lambeth Cycle Network and is one of the busiest cycle routes in the borough, connecting commuters from the south with Blackfriars and the City. The road will be future-proofed with new utility ducts and resurfaced as part of the project.  Eight new trees will be planted and a pocket garden built. The work is expected to be completed in May.