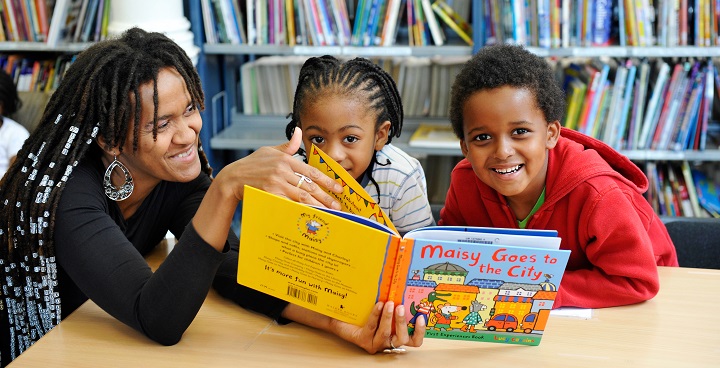 The current library at 114 – 118 Lower Marsh will remain open until the move.
The new Waterloo library at the Oasis Centre will have:
Longer opening hours: 9am to 6pm Monday – Friday; and 9.30 to 5.30pm on Saturdays
Self service library with Lambeth Librarians on site on a daily basis to help users, join members and answer enquiries
Oasis Centre staff on site during the library's opening hours
Regular reading groups and children's story time sessions
A café where library users and other members of the public can enjoy refreshments.
What services will be available at the new library?
The relocated Waterloo library at the Oasis Centre will continue to provide a wide range of books, DVDS, e-books and magazines and have free access to computers and Wi-Fi, study space, scanning and printing facilities and a wide range of information.
Changes to library services
Lambeth Council will maintain ten libraries in the borough. This includes town centre libraries in Brixton, Clapham, Streatham and West Norwood; Durning and Tate South Lambeth as a joint town centre service and four smaller neighbourhood libraries.
Due to severe cuts to funding from central government over a number of years, the council has had to look at every single service it provides and this includes library services. After consultation with residents, some changes to Lambeth's libraries are being made but a library service is planned for all ten locations.
For more information see www.lambeth.gov.uk/LibrariesFAQ
The Waterloo Jobshop at 114 -118 Lower Marsh will remain open.