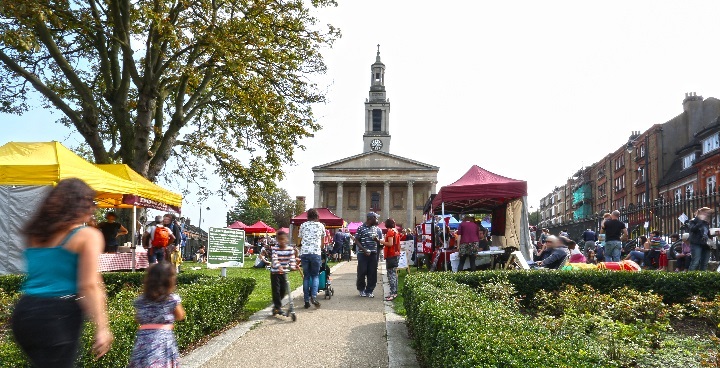 The programme has seen a process of information gathering, research and masterplanning, developed for the local area over the last year.
Evolution of the area
West Norwood and Tulse Hill is already one of south London's most vibrant locations, with a diverse town centre, a number of significant hubs of employment and industry, and a highly engaged and active community. This programme has defined a framework for the continued positive growth of the area, identified local community priorities and opportunities for development and investment.
West Norwood commercial hub
These include supporting the evolution of the West Norwood Commercial Area as a hub for creative enterprise; supporting the delivery of new homes, retail and business space in the heart of the town centre; enhancing the reputation of the area as a hub for culture and heritage; and further supporting the already strong local community.
Final report
The findings were summarised in a final report, which includes the Economic Vision, Masterplan Refresh and KIBA Health Check, and was published in April. This will feed into the emerging Lambeth Local Plan Review.
Local engagement
The work was undertaken by Lambeth Council together with Regeneris Consulting Ltd alongside other specialist consultants, all offering technical knowledge and skills to guide the various project strands. Local engagement was at the centre of the work and local people's responses provided valuable information for the council to use as evidence in the final report and to inform the Council's future work.
Research methodology
Communities' feedback was gathered both online through the Commonplace map and in person through bespoke masterplan events, stands at local events (e.g. West Norwood Feast and the Lambeth Country Show); pop-ups held at local community venues (e.g. West Norwood Food Bank); and two unattended exhibitions of the visual plans at West Norwood Health and Leisure Centre and St Luke's Church.
---
You can read the full report here and find the supporting evidence base documents here.