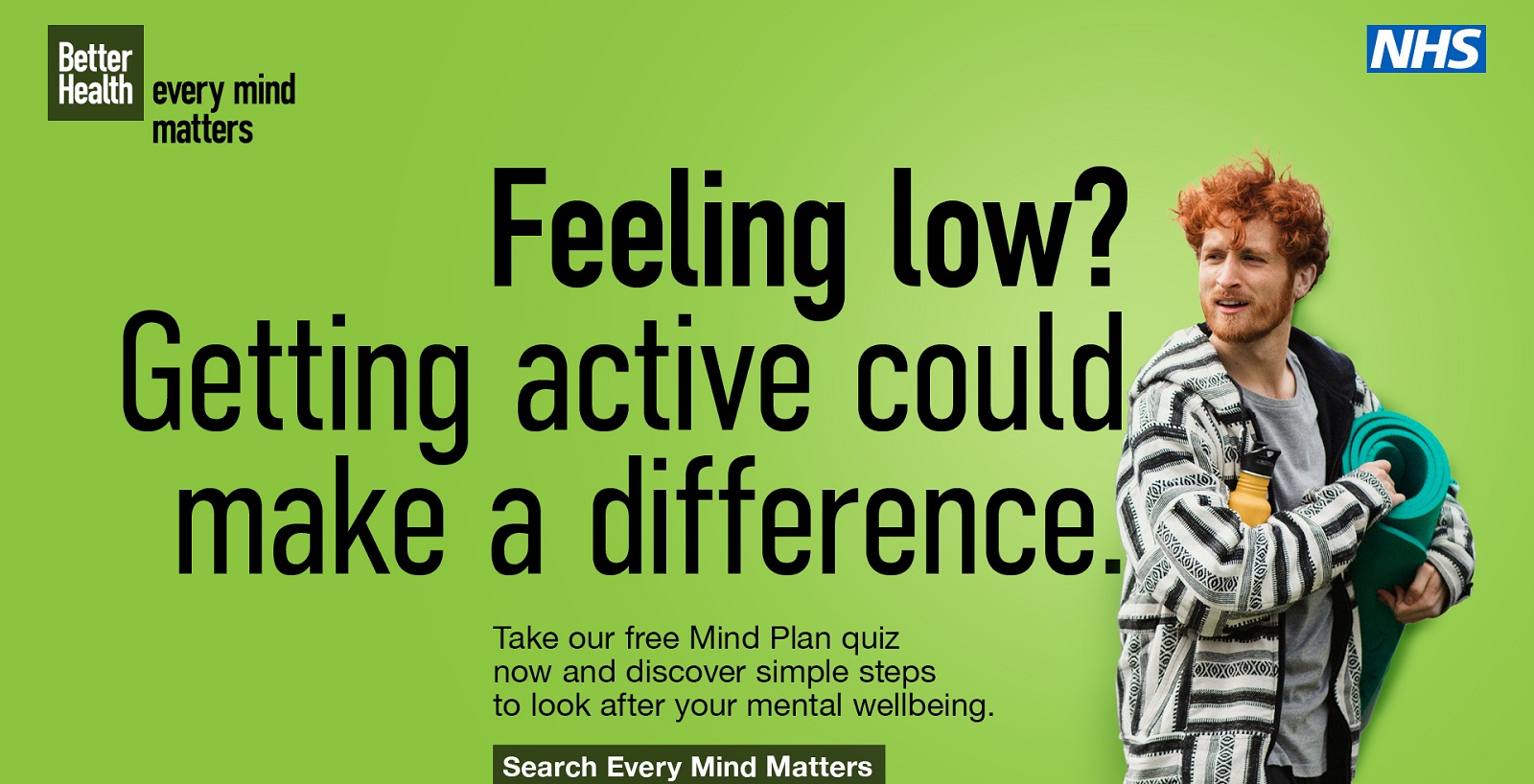 For World Mental Health Day, the Better Health – Every Mind Matters campaign focuses on "What works for me", with simple tips offered by the NHS endorsed Mind Plan quiz that show 'there are little things we can all do to look after our mental health'.  The Every Mind Matters website showcases simple NHS endorsed practical tips from sufferers and videos from experts on dealing with COVID-19, stress and anxiety, boosting your mood, sleeping and what you can do to help others.
Every Mind Matters shares goals in raising awareness and promoting mental health and wellbeing with a range of partners. For Mental Health Day we're sharing their expertise and insights.
Autism
The National Autistic Society and Mind free good practice guide helps mental health professionals adapt talking therapies for autistic adults and children. The guide was informed by the views of mental health professionals, autistic adults, and parents of autistic children.
 LGBTQ+ Wellbeing
On average LGBTQ+ people experience higher rates of depression, anxiety, and other disorders than cisgender and heterosexual people. For tailored advice and support about wellbeing, find fact sheets, forums, and more see lgbthero.org.uk.
Reading Well
Reading Well helps children, young people and adults to understand and manage their health and wellbeing using books recommended by health experts, by people with lived experience of the conditions and topics covered, and relatives and carers. Visit our website for booklists.
What Works Centre
The What Works Centre for Wellbeing is an independent body for wellbeing evidence, policy and practice to improve decision-making. They have evidence on the effectiveness of music, outdoor activity, work and other behaviours to help with mental wellbeing.
Mental Health and Money
Mental Health UK's Mental Health and Money Toolkit is designed to help you break the vicious cycle between money and mental health. This practical guide can be used to shape important conversations with your healthcare worker.
Faith Action
By signing up to the Friendly Places Pledge, a faith group makes a commitment to welcome and support those struggling with their mental health. FaithAction offer training and advice for faith-based organisations and for statutory organisations interest in partnering with faith settings.
Mental Health help in Lambeth
Lambeth's Living Well Network Alliance brings together all of the information on how to access support , with links to pages about:
More information on World Mental Health Day
World Mental Health Day Community Event
On Saturday 9 October we will be celebrating World Mental Health Day with a community event at St Mark's Church, Oval (11am – 3pm). Join us for live music, inspiring public speakers, information, education and networking.