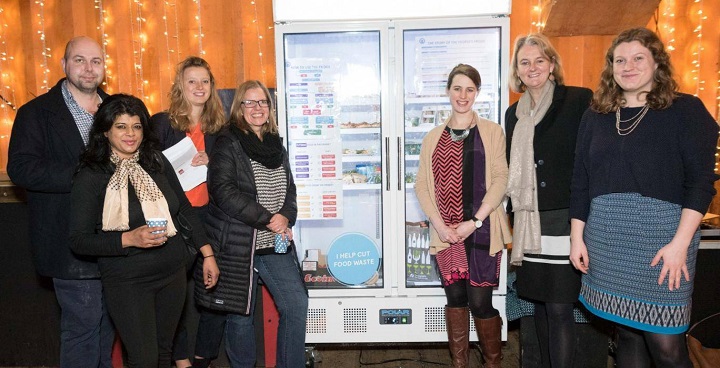 Before you throw away food this Christmas season, think! There is always someone that needs food or may be able to put it to better use. "Can it be frozen? Will it go in a stock?"
Shop wisely
TOP TIPS are HOT TIPS for this festive season of munching with family and friends, so before you go on your next shopping trip always:
Check USE BY DATES – i.e. what food needs to be used before you chuck and buy the same item again,
'First In, First Out'. When you unpack your shop – new products go at the back and older ones come to the front. That way you're less likely to forget about food.
If you have too much left-over fruit and vegetables, then why not make a smoothie, a mixed salad with fruit and veg. or a fruit salad for dessert?
Brew a stew with left-over meat and or veg. It's SIMPLE and nutritious
Bread can be frozen so can milk, even bananas can be frozen – DID YOU KNOW THAT?
Using leftovers
Something to think about: Why not pack up your leftover meals into lunch containers and you will have a packed lunch for the next day and save yourself (maybe also shed yourself) a few pounds.
Befriend your fridge
Seven out of 10 fridges are kept too warm. Keep yours at 5°C. At this temperature food lasts longer and is also more resistant to food poisoning bugs. It's colder at the bottom so keep perishables such as meat and dairy there, and keep fruit in the fridge for tip-top freshness – but separate from vegetables.
Going on holiday?
Also, don't forget if you are going away on long or short breaks you can:
FREEZE milk, cheese, bread, pastries, vegetables, meat, and cooked rice
Offer food to friends and neighbours who may have use for the food, eg. eggs, raw meat, fruit, vegetables and tinned foods.
… Or give it to the People's Fridge
If you are still not SURE what to do or do not have the freezer space.
Then why not drop off your surplus food at THE PEOPLE'S FRIDGE  – Pop Brixton, 49 Brixton Station Road, SW9 8PQ
Or make a stop at your local Community Centres, Community Cafes and Soup Kitchens or contact Lambeth Larder – www.lambethlarder.org
There is always something better to do than throw food away! THINK BEFORE YOU THROW!
---
For more information
Small Change, Big Difference
Small Change Big Difference is a campaign to combat food waste and save money. It features videos of local people sharing recipes made with leftovers and a downloadable People's Fridge food guide. Find it on Lambeth Council's pages.
The People's Fridge says:
"Hi, I'm Freddie. I'm London's first community fridge. Some people say I'm pretty cool. I tell them it's my job to be cool. People and businesses can leave spare edible food on my shelves. People who want or need food can take it. See more about me and my supporters on my home page."