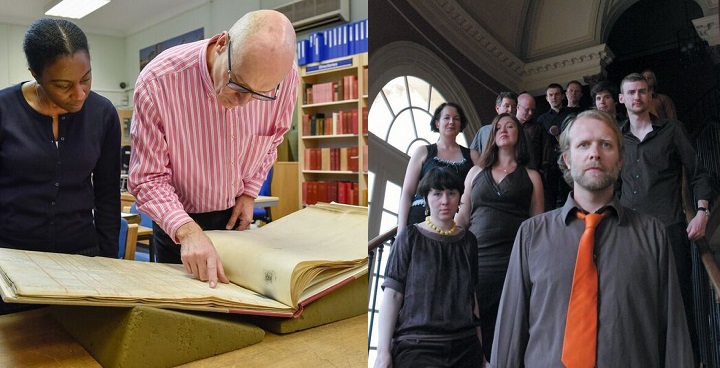 Interim Chief Executive of Lambeth Council Andrew Travers says: "Since the first Lambeth Readers and Writers Festival 15 years ago it has become a regular highlight and goes from strength to strength. This year's highlights include award-winning adult and children's authors, creative writing classes, poetry to listen to, engage with and perform yourself, historical talks, music with a literary leaning and more. Come and join us and express yourself!"
What's on – Final week + 28 May – 4 June
29 May Jacek Dehnel and Clare Mulley. Polish TV presenter and writer Jacek Dehnel discusses his latest novel Lala with biographer Clare Mulley. Organised in association with the Polish Cultural Institute. Clapham Library 7pm.
May 31 Lambeth Archives: behind the scenes (pictured above left). As part of London History Day, archivist Len Reilly explains how Lambeth's archives are organised and how we decide what goes in. Free but advance booking needed Minet Library 2.30 pm.
June 2 June 4 Brixton Book Jam. Free 15-minute readings – Brainfood for a Monday night – a congenial, intelligent, unpredictable event. Hootenanny pub SW2 1DF
Ends May 31 The Living Library exhibition Clapham Library/Clapham Omnibus.
---
For more information