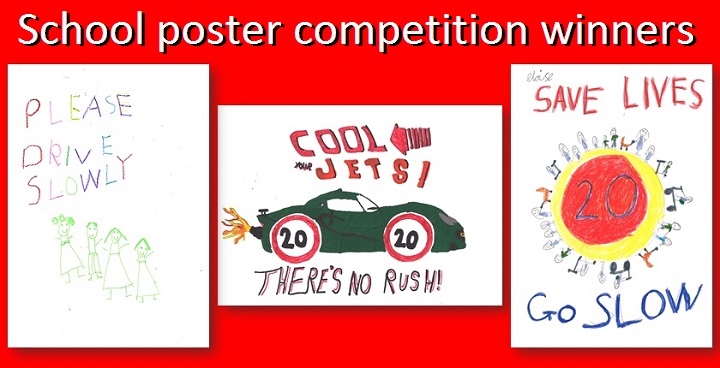 The new speed limit which will be introduced in April this year will bring a range of benefits including a reduction in the number of causalities on the road, less vehicle emissions resulting in cleaner air and an environment in which people feel safer to walk, cycle, drive and play. The children were asked to create eye-catching posters to either illustrate these benefits or highlight the dangers of high speeds.
Winners
We were delighted with the standard and creativity of the entries received which made it very difficult for our judges! After much discussion and deliberation the following entries were chosen as our winners. They each received a £75 voucher for their class.
Anika – St. Saviour's Church of England Primary School
Beatrice – Kingswood Primary School
Eloise – St. Saviour's Church of England Primary School
Runners Up
Five runners up were also chosen and received a £50 voucher for their classes.
Astrid – Henry Cavendish Primary School (Streatham)
Alex – St. Helen's Catholic Primary School
Lois – Henry Cavendish Primary School (Balham)
Zaki – Kingswood Primary School
Megan – Christ Church Streatham C of E Primary School
You can see the winners, runners up and highly commended posters in our Flickr gallery below. Please keep an eye on our @lambeth_council Twitter account too, as we'll be tweeting the posters over the coming weeks.
The winning posters will also be used in the Council's promotion of the 20mph limit across the borough later this year.
Find out more
For more information on the 20pmh speed limit, please visit www.lambeth.gov.uk/20mph.