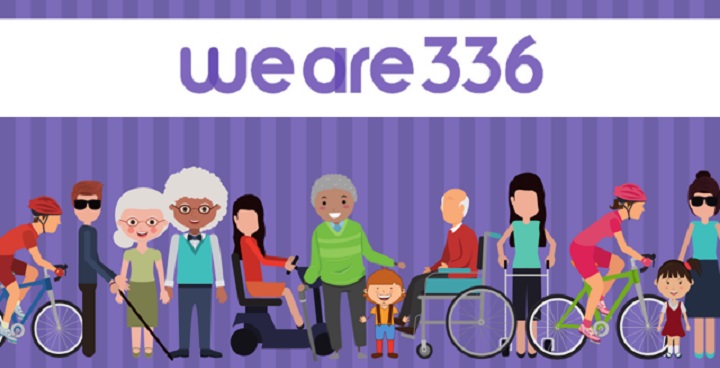 Have you ever passed the building on Brixton Road with a big 'We are 336' written on the wall and wondered who 'WE' are? Come on down to our Open Day on Wednesday 18 September and find out what's going on in London's largest disability hub.
Who are we?
We are 336 helps a huge variety of people including disabled people, older people, deaf people, people with mental health and neurodiversity issues, and carers (paid and unpaid). Some of the charities based at We are 336 are very well known to people in Lambeth and others are very small – but whenever people find out about them, they wish they'd known sooner!
Word from the Cabinet
Cllr Tina Valcarcel, Lambeth's Deputy Cabinet Member for Disability, said: "An amazing amount of work happens all year round at We Are 336 to support all kinds of disabled people. This is great chance to find out about large and small charities and the work they're doing in the community – services, fundraising and campaigning."
19 Organisations
The hub is home to 19 organisations that provide support, information and services as varied as accessing welfare benefits advice, advocacy, health services, sports and physical activities, campaigning for accessible transport (including accessible walking and cycling environments), inclusive education and disability equality
Who is it for?
This event is open to anyone with a personal or professional interest in Disability and other related issues (eg, what "the social model of disability" means).
What we are doing on Open Day
Meet staff and volunteers and service users for 19 organisations who can tell you more about their services
Try out accessible cycles that you never knew existed.
Lambeth Councillors Ed Davie, Cabinet Member, Health and Social  Care and Tina Valcarcel, Deputy Cabinet Member Leading on Disability plan to be there to show their support on the day.
Booking details
Date: Wednesday 18 September
Time: 10.00am to 3.00pm
Location: Brixton Road London, SW9 7AA
Free booking via Eventbrite