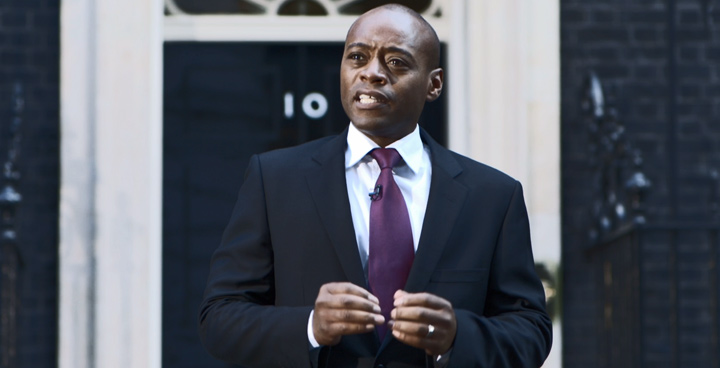 The advertisement is the centrepiece of our campaign to encourage more would-be adoptive parents to come forward and help reduce the time children in care have to wait for a permanent home.
There are approximately 500 children in care in Lambeth. About 80 per cent of them are of mixed or black parentage. But black and mixed heritage boys in particular can wait up to two years to be placed with an adoptive family.  That's why the advertisement aims to recruit more adoptive parents for boys of mixed or black parentage.
Starring actor Fraser James, the advertisement tells the story of a boy from Lambeth who is adopted and goes on to become Britain's first black Prime Minister.
If you plan to go to the cinema with your loved ones this weekend, keep an eye for out for this moving advertisement. See what a positive impact adoption can have on the lives of children in care.  Then get in touch to find out how you can help.
Here's where and when you can see it.