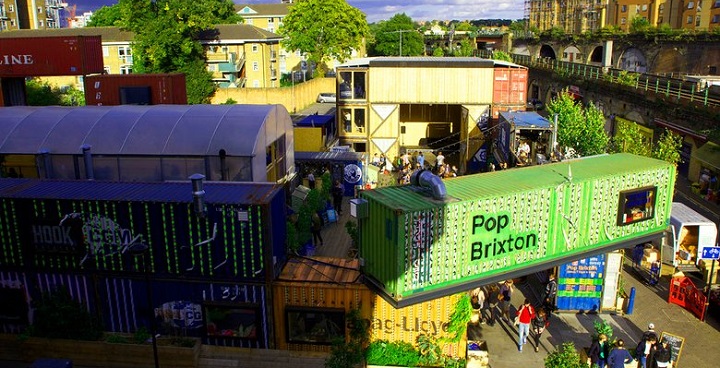 Would you like free workshops, mentoring and work experience? If you're a Lambeth community group, school or individual, apply using this questionnaire to register your interest, and apply for free support from 50 local businesses.
Pop Brixton gets out into the community
It's part of a project we run at the Brixton Pound that funnels Pop Brixton's business skills and resources out to communities. Each participating business gives an hour of their time per week. It doesn't sound huge, but adds up to over 2,600 hours of voluntary support per year!
Tell us about yourself
We want to hear how this project could help you flourish. Even if you're not entirely clear at this stage on how the scheme could help you, tell us about your organisation and what you're trying to do in the community – we'll come up with some ideas.
Business and employment
product design; branding and marketing; events catering; design-a-logo workshops
work experience and internships
mentoring and support for business start-ups
barista training
Life and style
karate, yoga and street dance workshops arts & crafts
design a café
dj-ing
making food – including pizza, pasta and pancake
nutrition and health sewing, mending & upcycling
Support for community organisations
social media & web design
free workshops for members
General support
English language
mentoring young people
Let's get cracking
The application form for the free support on offer is online and takes around 3 minutes to complete: Paper copies are available at the Brixton Pound Café (B£ Café) 77 Atlantic Rd. If you are filling out this survey by hand, please return to Lucy.
NB There is a space at Pop Brixton that community groups can use free of charge, It's large, with capacity for 80 people. If you'd like to hold an event for your group – a workshop, performance or fundraiser – answer on the final page.
---
The Brixton Pound
The Brixton Pound (B£) is money that sticks to Brixton. It's designed to support Brixton businesses and encourage local trade and production. It's a complementary currency, working alongside (not replacing) pounds sterling, for use by independent local shops and traders. The B£ gives local traders and customers the chance to support each other and maintain the diversity of the high street and strengthen pride in Brixton.