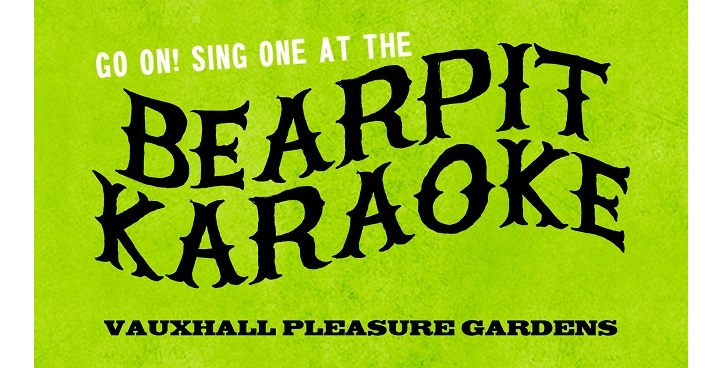 Berlin's legendary Bearpit Karaoke became Vauxhall's legendary Bearpit Karaoke after last summer's successful LoveVaux festival. If you missed out, or want to belt out your favourite tunes (they're built to last, they can take it) all over again, Bearpit Karaoke is live in Vauxhall Pleasure Gardens for four nights only this summer. Your host again is Berlin's original legendary MC Joe Hatchiban. With the help of Vauxhall One and Lambeth Council, he's bringing the show back.
Support the show
"To finally be throwing the show outside of Berlin was a big thrill for me personally. Since we started in 2009, people had been in touch about putting on Bearpit-style shows all over the world. But there've always seemed to be bureaucratic hitches – so it was really brilliant to have the Borough actively on board.
Parties
 "The quick intimacy among strangers that you saw in London during our shows really put me in mind of the best of the early days in Berlin Mauerpark. And they were great parties.
Location
"I was really surprised how accessible Vauxhall Gardens were from any direction. It's so central but still slightly off the tourist track, with loads of places within walking distance for going out afterwards. You've got the train and tube right at the entrance too. The Gardens themselves are a perfect spot, a really fine natural banked enclosure.
Highlights
"The shows last year got good publicity from London media, and people from the neighbourhood who were just passing through wound up staying. It was fun seeing karaoke staples like I Will Survive and YMCA still work their magic. I also had the honour of hearing my all-time favourite rainy-night-time-outdoors-with-50 stragglers-rendition of Teenage Dirtbag. I'm really looking forward to being back."
Times and dates
Second Saturday of every month, 3pm to 7pm
June 9th, July 14, August 11th, September 8th
---
For more information