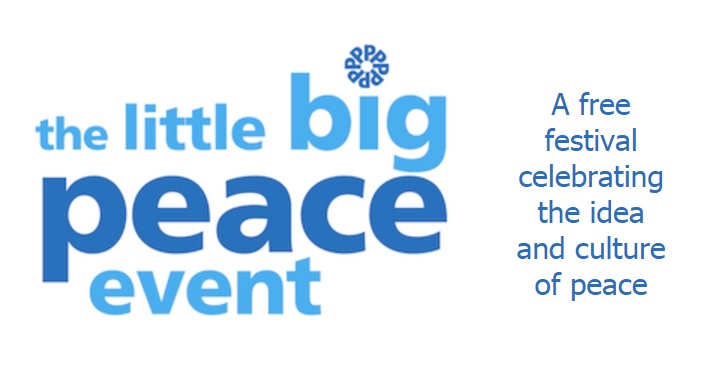 The Little Big Peace Event was founded in Streatham in 2011, to mark #PeaceDay on 21 September. It was (and still is) created and managed entirely by volunteers.
Thursday 21 September (International Peace Day)
Join Celebrate Life Events for an evening of film and music at Hideaway, 2 Empire Mews, Stanthorpe Rd, Streatham, London SW16 2BF. Doors open 7pm – Bar and Food available. Film runs 7.30pm – 8.30pm. Evening ends 9.30pm. FREE entry.
A screening of the award-winning documentary 'INSIDE PEACE' followed by a Q&A session. Live acoustic music by special guests.
Celebrate Life Events are always hugely popular and there is limited space available. Please book in advance via www.celebrate-life.co.uk
Peace Assemblies at local primary schools. We are delighted to partner with local schools for a special Peace-themed assembly. Please note: the school events are not open to the public.
Friday 22 September
Kids and Family Activities by BETTER and Melonie Syrett at The Stables,White Lion, 232 Streatham High Rd, SW16 1BB. 3.30pm-5.30pm. FREE entry.
Drumming with Melonie: come and enjoy a family singing and drumming session – full of joyful, funny and heart centered songs and building percussive rhythms. No experience necessary – just come along for fun. Bring your own percussion or borrow Melonie's.
Saturday 23 September
Chill Out Workshops at Gracefield Gardens Health Centre, 2 – 8 Gracefield Gardens, SW16 2ST. 11am – 4pm. FREE entry.
Bring Peace to your body, soul & spirit by attending a range of well-being workshops including, massage, mindful meditation, yoga and reflexology. We start with a Sound Bath: experience deep relaxation and individual healing as you are bathed in the sound of gongs, drums, singing bowls and more. Bring along a mat, pillow and blanket for comfort.
Plus…
Leisure activities provided by BETTER.
Various well-being stalls.
Refreshments served by Morley College.
Find out more
For full details and ways to get involved please visit The Little Big Peace Event website.