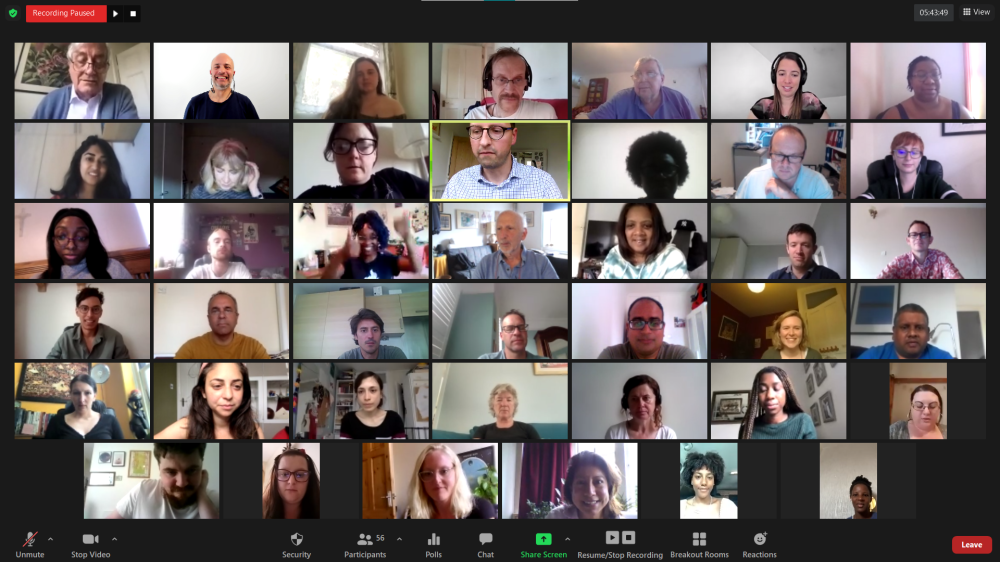 The recommendations include:
Lambeth Council, businesses and financial organisations to collaborate on borough-wide retrofit programme to be implemented in the next 5 years
Lambeth businesses to switch to green transport within 3-5 years
Energy efficiency targets set for developers and housing providers
Fines and rewards to ensure proper recycling by big businesses
Green spaces to be "reclaimed" for biodiversity projects and food growing
Lambeth Council to replace car parking spaces with green spaces and cycle storage
Taxes to be levied on biggest polluters and funds driven towards local sustainable growth
A 'Just Transition' commission set up to oversee protection of vulnerable groups in transition to net zero
After 6 weeks of testimony from climate experts, campaigners and local community, the assembly of 50 residents produced recommendations on everything from the future of transport to renewable energy and recycling.
The set of recommendations recognise the urgency of the climate crisis and call on the borough to act now.
Lambeth Council leader Cllr Claire Holland said: "Throughout the process the assembly members demonstrated a desire to think of vulnerable residents, a commitment to listen to the science and passion to build a fairer more just society. One which takes everyone along the journey with no-one left behind.
"Their recommendations are even more powerful after a year in which we've seen the unequal impact of Covid-19 on our communities here in Lambeth, a pattern we know will be repeated if we don't take bold action to tackle climate change and its effects.
"I'm proud that the assembly has decided to put Lambeth's residents at the heart of "building back greener".
The full set of recommendations include setting energy efficiency targets for homes and businesses, promotion of electric vehicles, working with private landlords to retrofit homes and support small businesses to be greener.
Lambeth Council was the first London borough to declare a climate emergency and has set a target to reach net zero carbon emissions across the council's estate, services and operations by 2030.
The 50 participants in the citizens assembly were randomly selected to reflect the borough's diverse communities.
Citizens' Assembly member Ewure Esi Ansa-Otu said: "My experience of the citizens' assembly has been really interesting – I didn't want it to come to an end.
"The organization of the program and the collaboration has been great. Most important, is the diverse nature of the speakers – from professors and lawyers to self-employed, the council, school children and people with disabilities.
"It has been great to know that so much is being done to achieve Net Zero emissions in Lambeth by 2030. I have learnt so much that I feel comfortable with any topic associated with climate change.
"Also everything to do with climate change catches my attention now – for example I saw a Nissan vehicle with NetZero embossed on it and it caught my attention straightaway."
The assembly's recommendations will soon be presented to the Steering Group made up of key organisations in the borough who have committed to act on the recommendations, such as representatives from the NHS, community groups, businesses and educational institutions.
As other London Councils, such as Hackney, embark on similar journeys there's set to be a wave of citizen-led climate action plans across the nation's capital over the coming years, making bolder climate commitments than central government ahead of COP-26.
As Advisory Board member, Emma Jones, from Ashden, said: "Climate assemblies are important because they bring people together who reflect the borough's diverse communities to learn about and discuss the climate emergency.
"It's tremendously exciting to see the range of recommendations that have emerged from Lambeth's climate assembly; everything from encouraging businesses in the borough to use bicycles to recommending that the council coordinates a home retrofit programme."
The full council will hear the recommendations in the autumn and a Climate Action Plan will be developed in collaboration with Lambeth communities and organisations by the end of 2021.