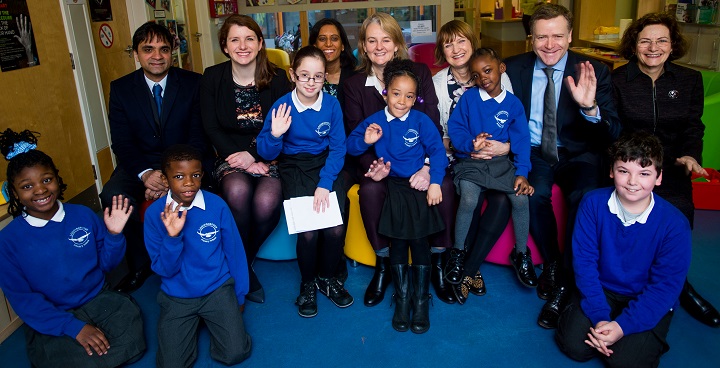 The Mayor of London, central government, local authorities and employers all have a part to play in tackling the childcare crisis facing new parents in the capital, according to a report commissioned by two South London boroughs and chaired by Dame Tessa Jowell MP.
In a bid to give children the best start in life, Lambeth and Southwark councils set up a Childcare Commission with research support from the thinktank IPPR Trading Limited to look at the affordability, accessibility and quality of childcare on offer for new parents.
The Lambeth and Southwark Childcare Commission report, launched today produces a series of recommendations to make it easier for new parents to return to work.
The report recommends that both councils look into the idea of a childcare matchmaking service, which would pair qualified childminders with parents who are looking for childcare on a more flexible basis than that offered by nurseries.
The report also recommends that the councils consider incentivising local employers to set up workplace nurseries, possibly by discounting business rates or brokering deals with childcare providers.
One further suggestion is for Transport for London to consider offering new parents discounted transport fares to help make going back to work affordable, or for the Mayor of London to look into the feasibility of providing an interest-free loan scheme so that parents can pay any upfront childcare costs.
The report recommends that the Government change their funding of early years development, pooling the education, early years and childcare budgets to take a 0-18 approach recognising that early intervention can save money in the long-term.
Leader of Lambeth council, Cllr Lib Peck, said: "There is no shying away from the fact that there is a real crisis in the provision of childcare in London. It's a headache for so many new parents; trying to find good quality childcare that is flexible enough for them to go back to work and doesn't break the bank. The fact that for many new mothers, it is actually costing them to go to work, is frankly unacceptable. I call on the Mayor of London, central government and employers to join us in addressing the problems and do all we can to make having a family the enjoyable and fulfilling experience that it should be."
How to find out more
View the Lambeth and Southwark Childcare Commission report (6.5mb PDF)
Listen to BBC Radio London discussion (starts at 1hr 7min), including interivew with Council Leader Lib Peck