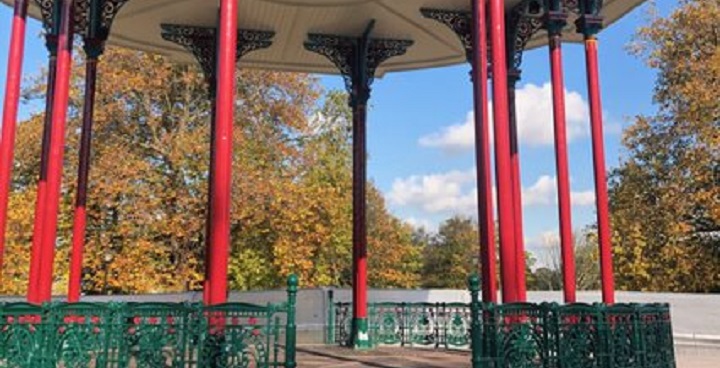 Redecoration and maintenance works have been completed on Clapham Common Bandstand by Alfred Bagnall & Sons Ltd.  A Grade II listed building, it is the oldest and largest surviving bandstand in Greater London and one of the largest ever built in England.
Minor repairs
Although some of the paint colours had faded over the last 13 years, and the zinc flashings of the roof needed some minor repairs, the ironwork and timbers remain in good condition and have been brought back to life with new paintwork reflecting the original colour scheme.
Original restoration
The bandstand was fully restored in 2006 as part of a Heritage Lottery Funded project. Before that, it had been on English Heritage's 'Buildings at Risk' register.
History of the Bandstand
The Bandstand was specifically designed and built for the site in 1890 by the London County Council architect, Thomas Blashill. The design was as a replica of two bandstands by Fowke that were moved to south London sites in Southwark Park and Peckham from Kew and South Kensington.
Restoration partners
The maintenance works were coordinated by the London Borough of Lambeth's Landscapes (Development), Environment and Streetscene Services, with Dannatt Johnson Architects who were responsible for the restoration of the building.
130 Years of the Bandstand
Clapham Common Management Advisory Committee (CCMAC) and Lambeth Council plan 130th birthday celebrations at the redecorated Bandstand next year. Stay tuned for more details of Bandstand events for 2020.
More information